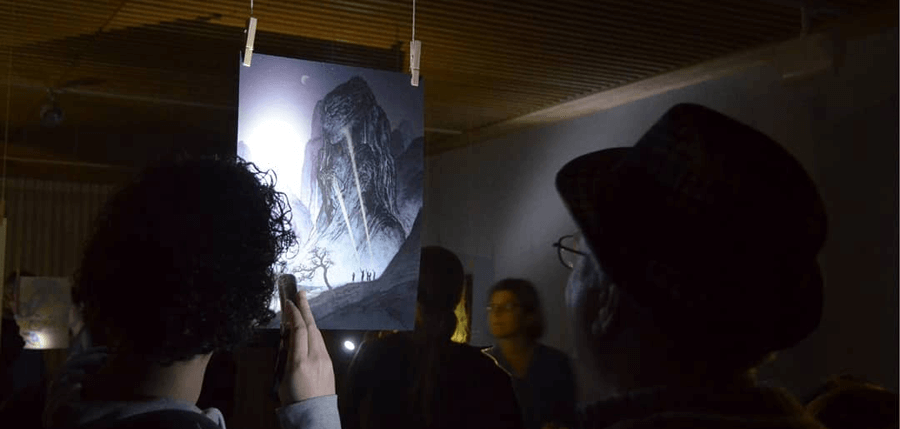 女山 (Nǚ shān, "Mt. Woman"), 30x40cm piezograph
This piece was part of "Stripped! [a pretty dark room]", an exposition by Merel Barends at Cross Comix 2018. It featured 19 female artists who each interpreted Nietzsche's opening thesis to Beyond Good and Evil (1886): "Supposing that Truth is a woman, what then?".
Taking place in a darkened room, visitors were given flash lights to find their own answers to Nietzsche's thesis through the art works, which hung suspended from the ceiling in mid-air.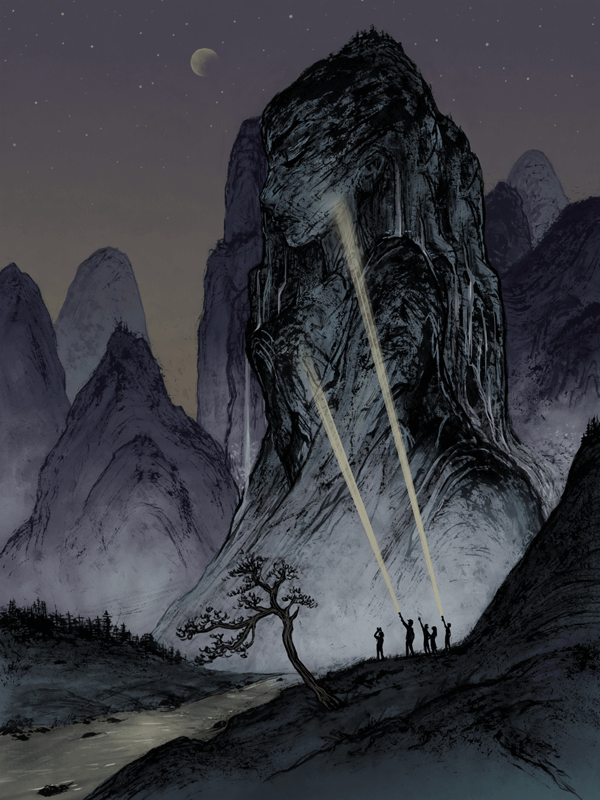 This digitally colored Chinese ink painting was inspired by two friends' stories about hiking in the Yellow Mountains in China. On the trail they would encounter mountain ridges that resembled certain animals -- sometimes only during certain times of day, with the sun creating the right shadows. Local guides even organized tours to visit these specific vistas. That's how the idea of a woman-shaped mountain came to be.
My answer to the exposition's theme lies in a comparison between nature and women. Both have been subject to man's will to control its surroundings, and both continue to escape that control. Both inspire in us awe, but also fear. Our interest lies in large part in their elusiveness. "Supposing that Truth is a woman," ... then I think we will be in the dark for a while -- as we should be.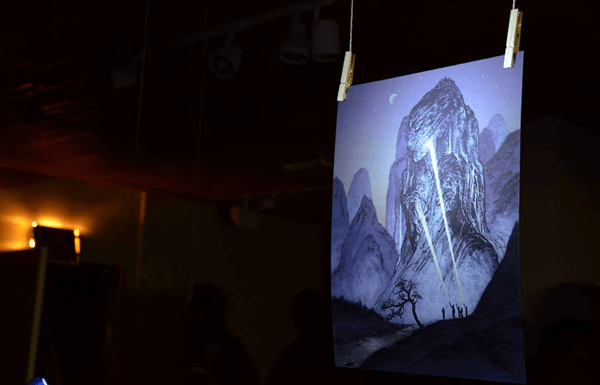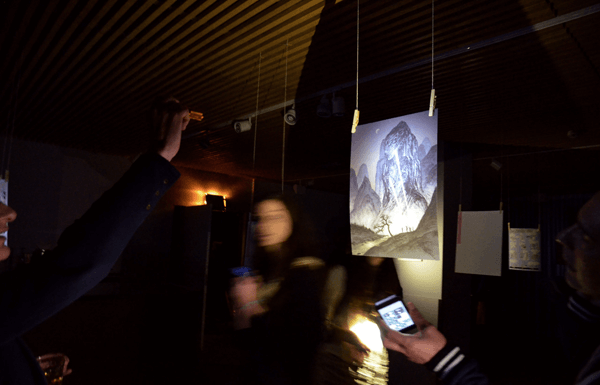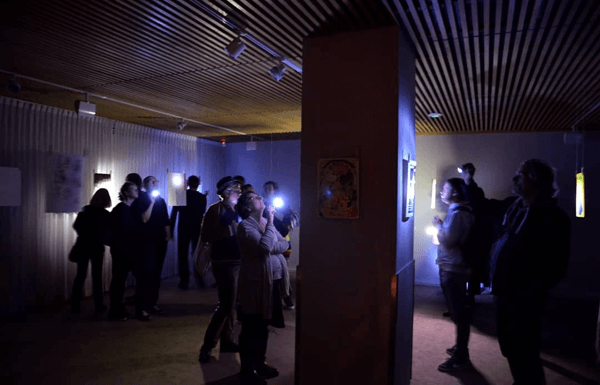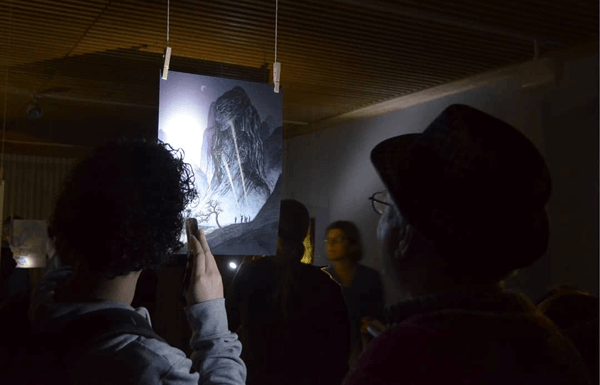 The piece is mixed media, combining Chinese ink on rice paper with digital color, and was produced as a small run of piezograph prints. For more on my Chinese ink works, see "Chinese ink paintings", and for more recent works combining traditional and digital art, see "Mixed Media".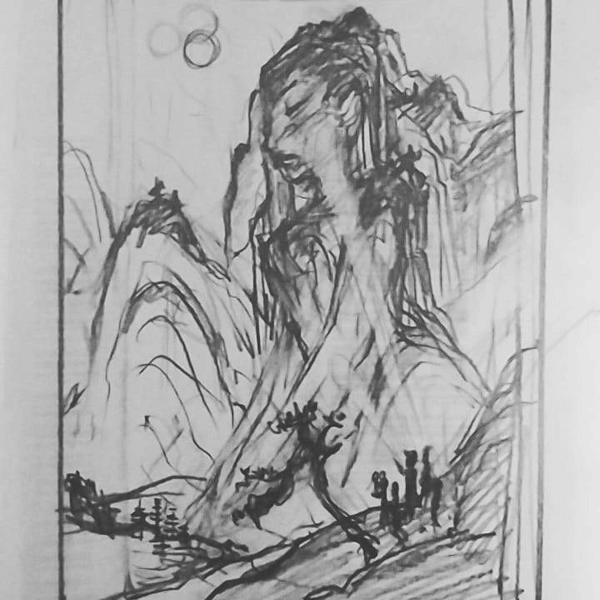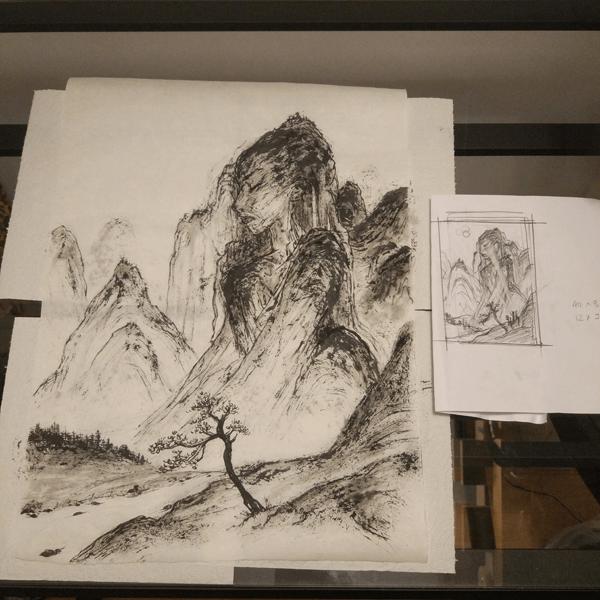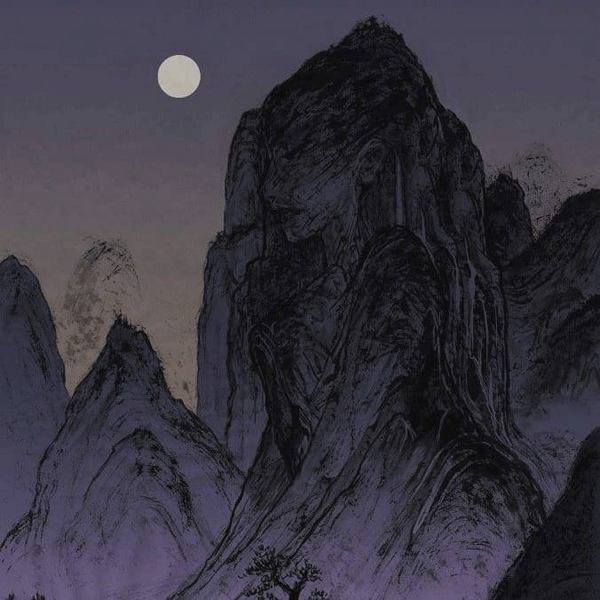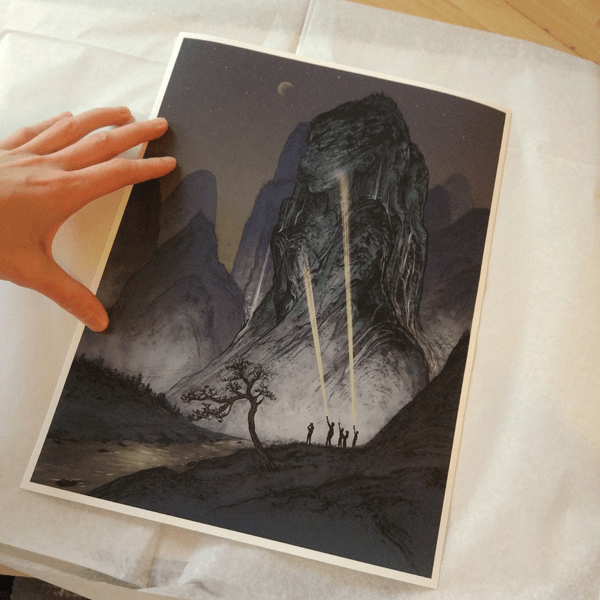 A big thank you to Ruijgrok for the beautiful production, to Merel Barends for organizing this original and engaging exposition, and to Cross Comix for hosting it.