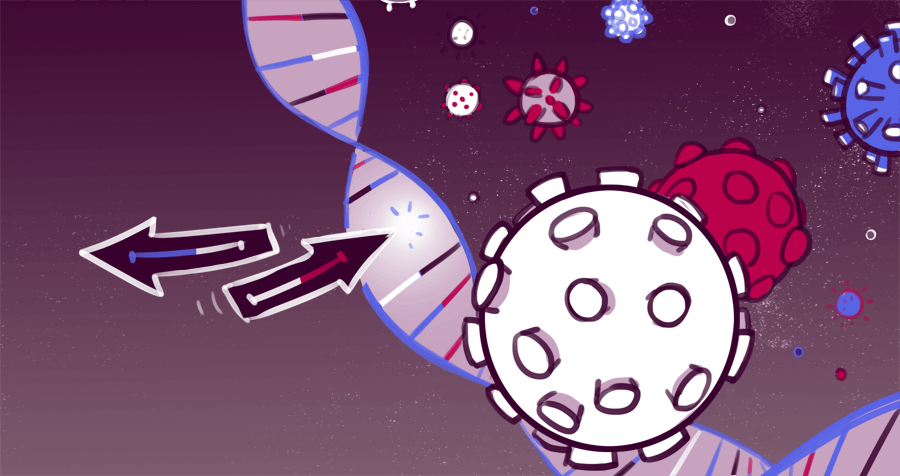 > Read the full comic in English (Drawing the Times)
> Read the full comic in Dutch (Drawing the Times)
About the project
Drawing the Times asked me to create a comic on synthetic virology as part of their "VIRAL" special. In it, six different graphic journalists tackle six different topics related to the theme: from how viruses work, to computer viruses and cyber warfare, and from HIV to viral culture.
The comics incorporate motion graphics and are optimized for scrolled reading. It was my first time working with motion graphics, but I really enjoyed incorporating this element into the storytelling and creating a smooth scrollable experience with it!
Read the comic on Drawing the Times via the links above (Dutch and English), or scroll down for the English version.
Synopsis
A virus genetically altered to become a revolutionary medicine; it sounds like the beginning of a disaster movie. And yet, scientists are hard at work to make this a reality. How far along are they? What makes this technique so promising? And is it really safe?
To find answers, I struggled through scientific publications, listened with raised eyebrows to presentations from optimistic pharmaceutical entrepreneurs, and asked her down-to-earth friend, a biochemist, what it all meant. The result is a story that briefly touches on different aspects of this field, giving an introduction to synthetic virology.