Minds and Machines project banner artwork by Will Morris.
Fact vs fiction
"Fact vs Fiction" is about deep fake news and how to detect it quickly to prevent the spread of potentially dangerous misinformation. The story beautifully shows how experts and the community could collaborate in the future to create a robust and fast detection network using AI technology.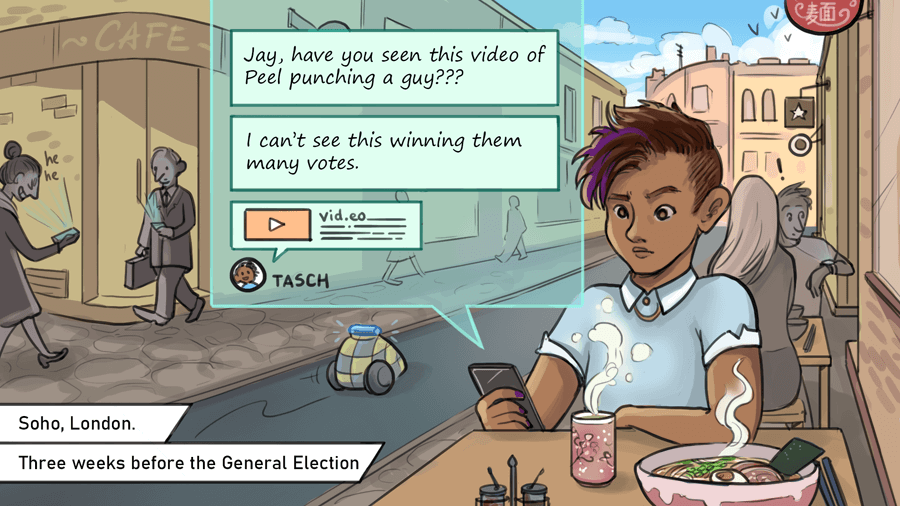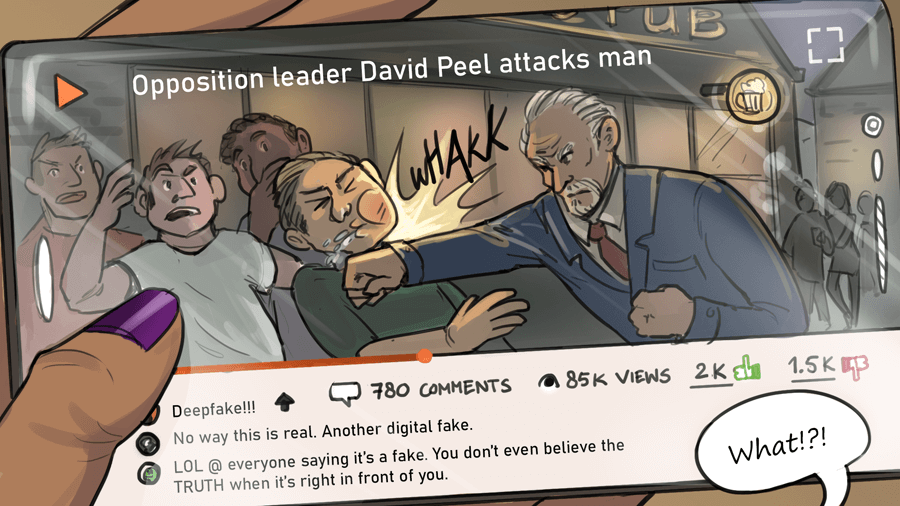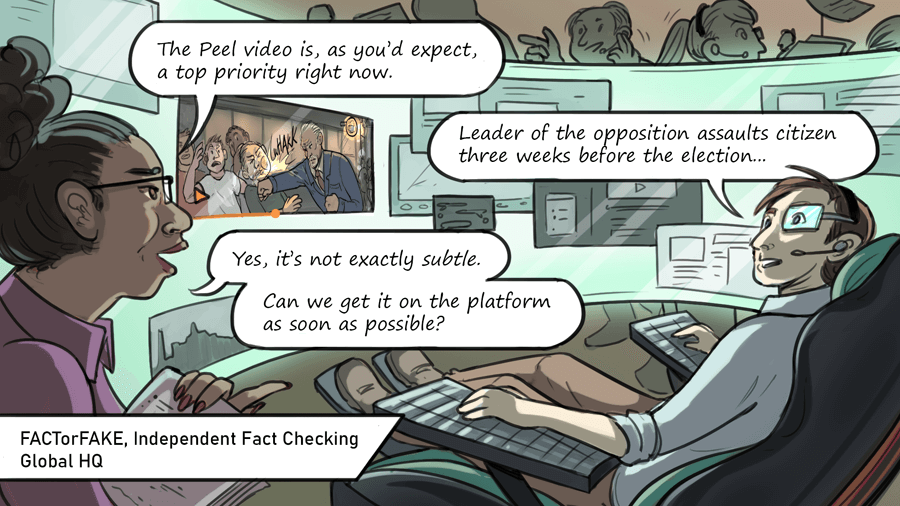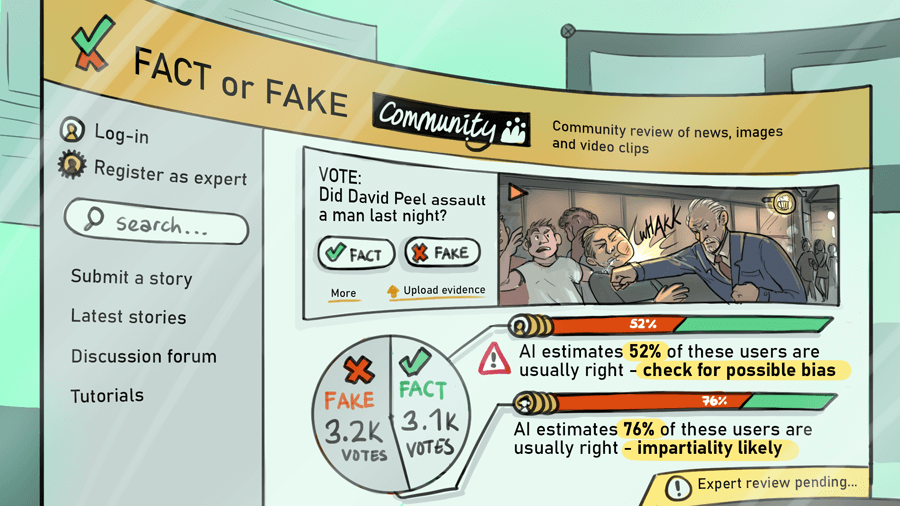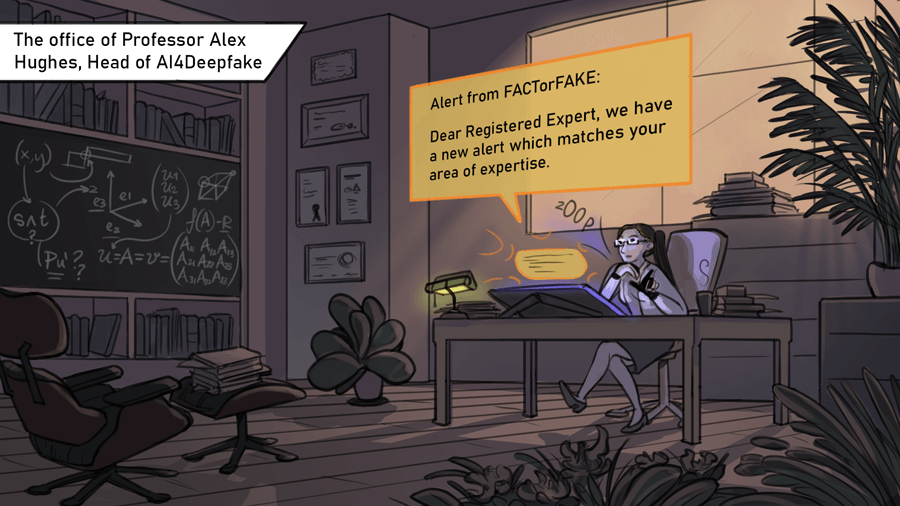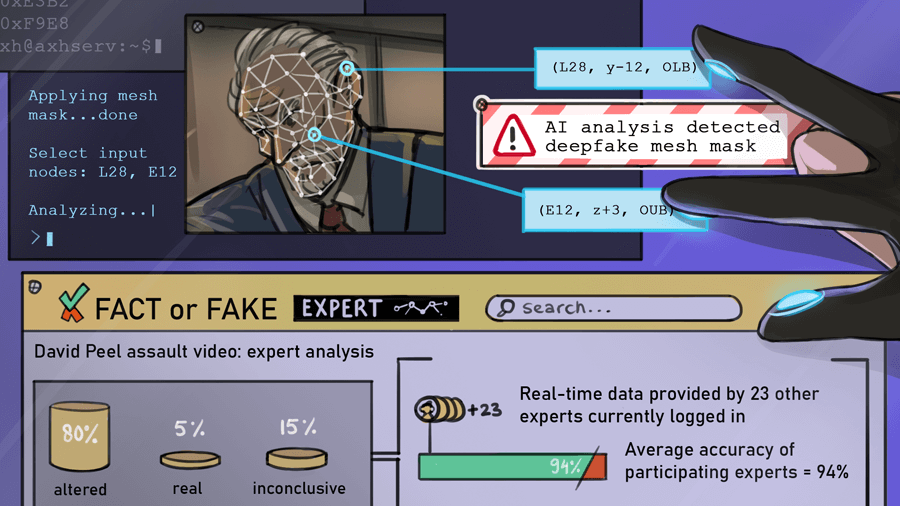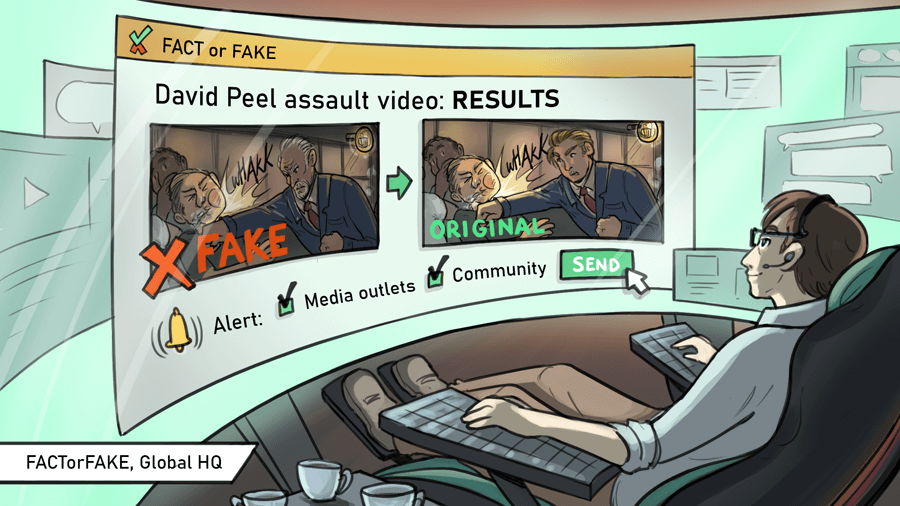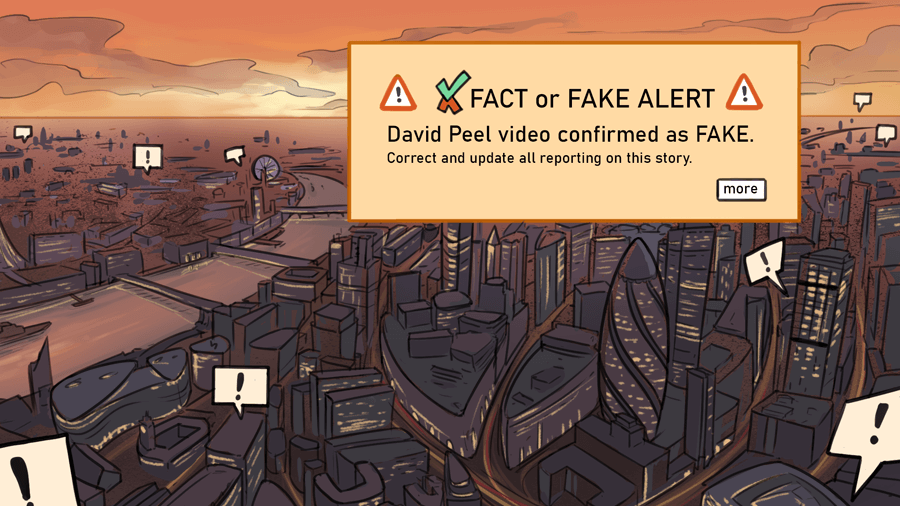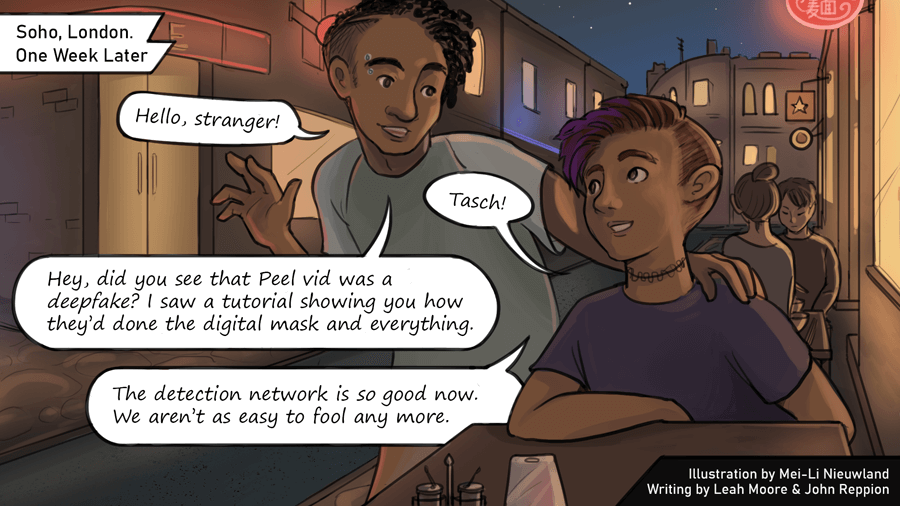 Health in your hands
"Health In Your Hands" is about smart, personalized healthcare. Could AI, health professionals, patients, and their peers work together in a network to deliver care that is both fast and efficient, but also keeps the human touch?