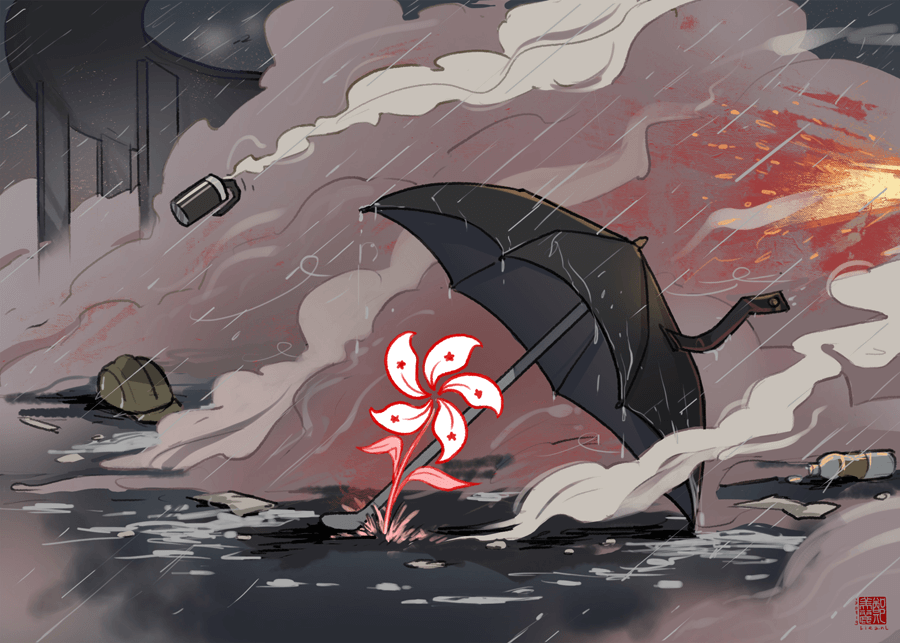 The "Bauhinia", the flower on the flag of Hong Kong, protected by the same tool the protesters use to shield themselves from the police's tear gas, rubber bullets and water cannons: an umbrella.
About the project
Since June, 2019, Hong Kong has been the site of mass demonstrations against an encroaching influence of mainland China. The developments happened quickly and were complex. Most of the English-language news I read was either too short, a headline with little context, or too long, delving more deeply into the details than most would have time for to read.
I decided to make it easier for a casual audience to follow along by creating a series of short comics that would explain some of the key context and developments, based on the aggregation of Western news and English-language news from Hong Kong.
Scroll down to read the comics, or for the latest updates, check them out on Twitter.
Twitter megaphone
I posted these comics to my personal social media accounts and it got picked up especially on Twitter. As of this writing (November 13th, 2019), the comics reached a combined total of over 230.000 people, of which 5267 through facebook, 5778 through instagram, and 218.968 through twitter.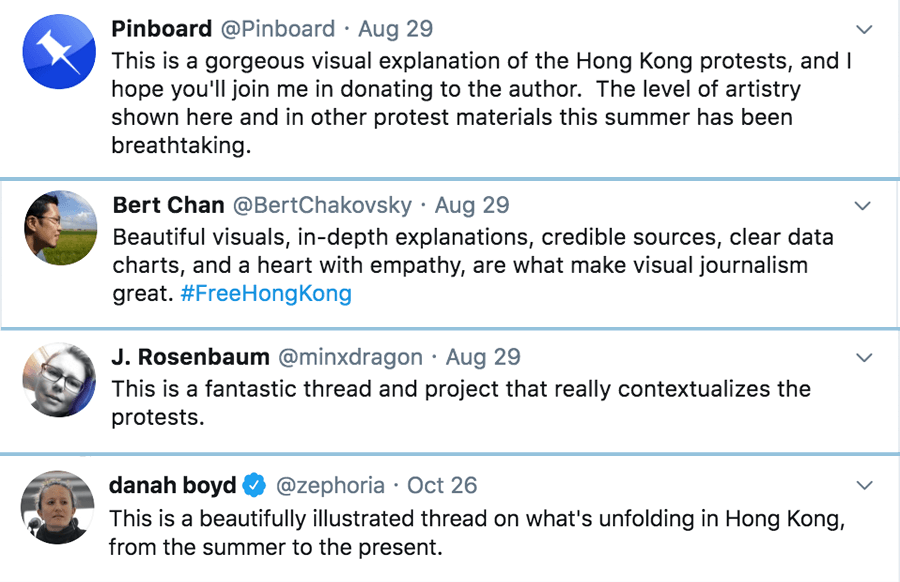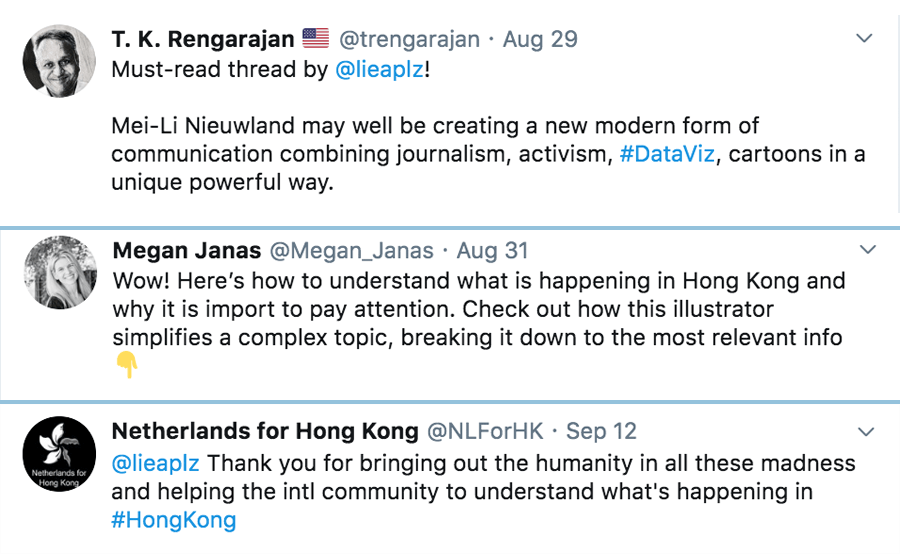 I have been able to continue this independent project for nearly two months in big part thanks to the donations I received from some of these very generous viewers. If you would also like to support this project with a donation, please follow this link. Thank you!
1. The extradition bill and why the protests started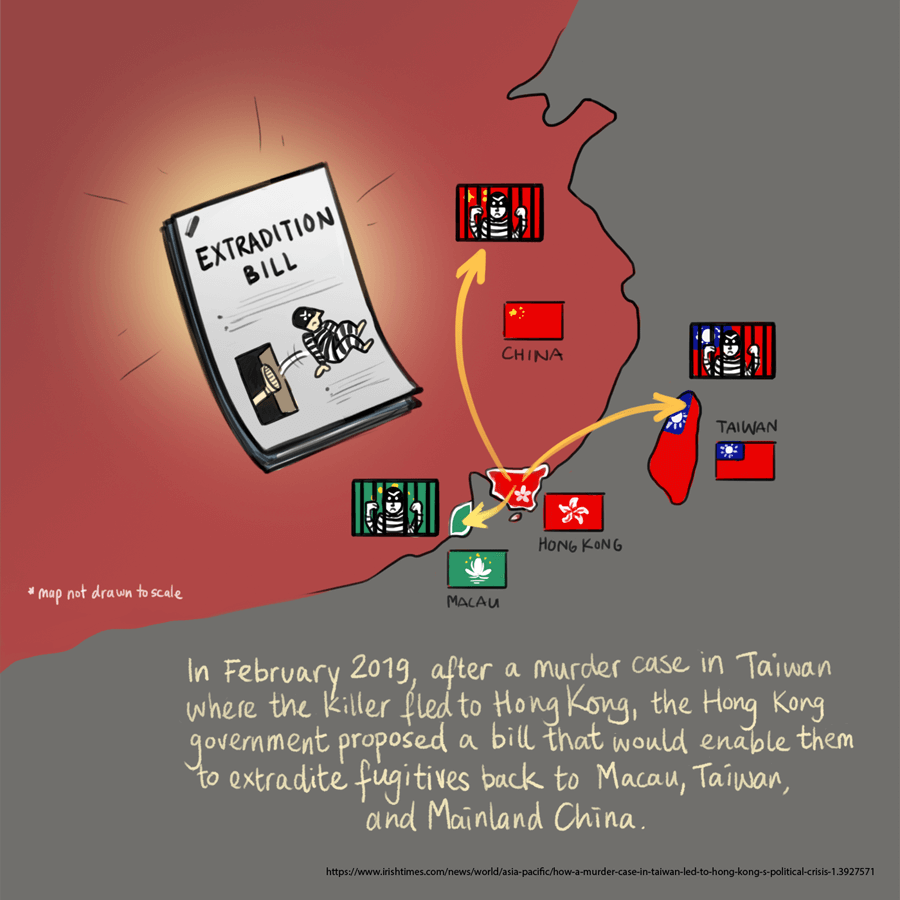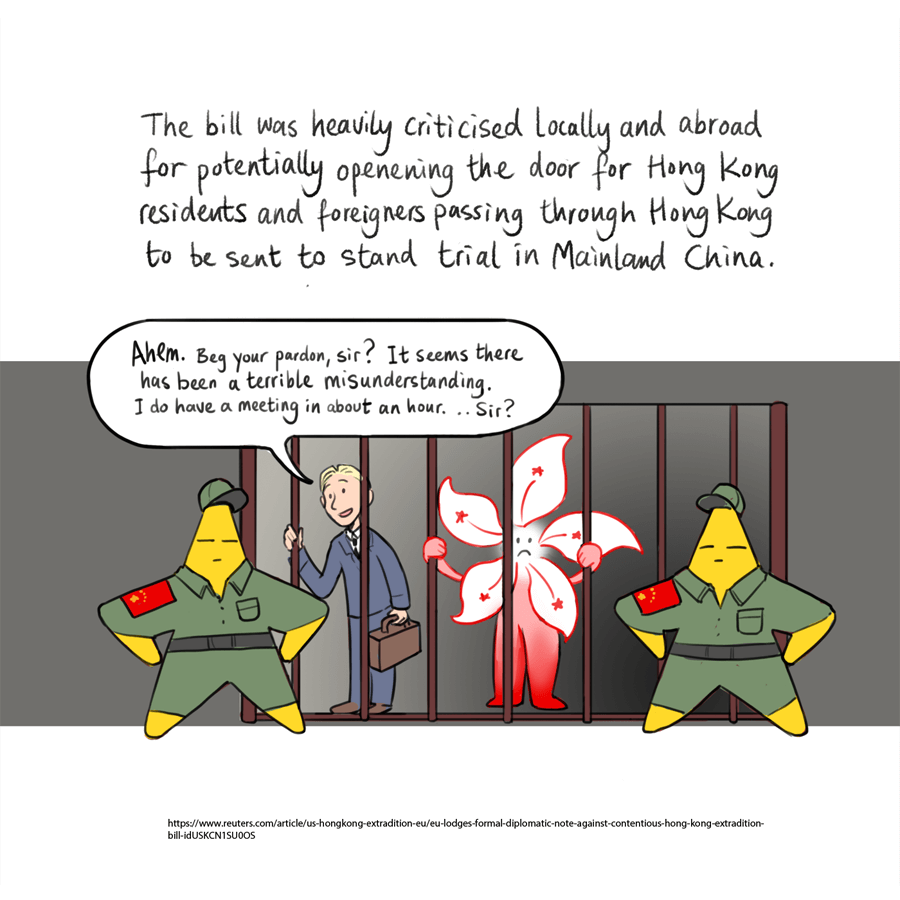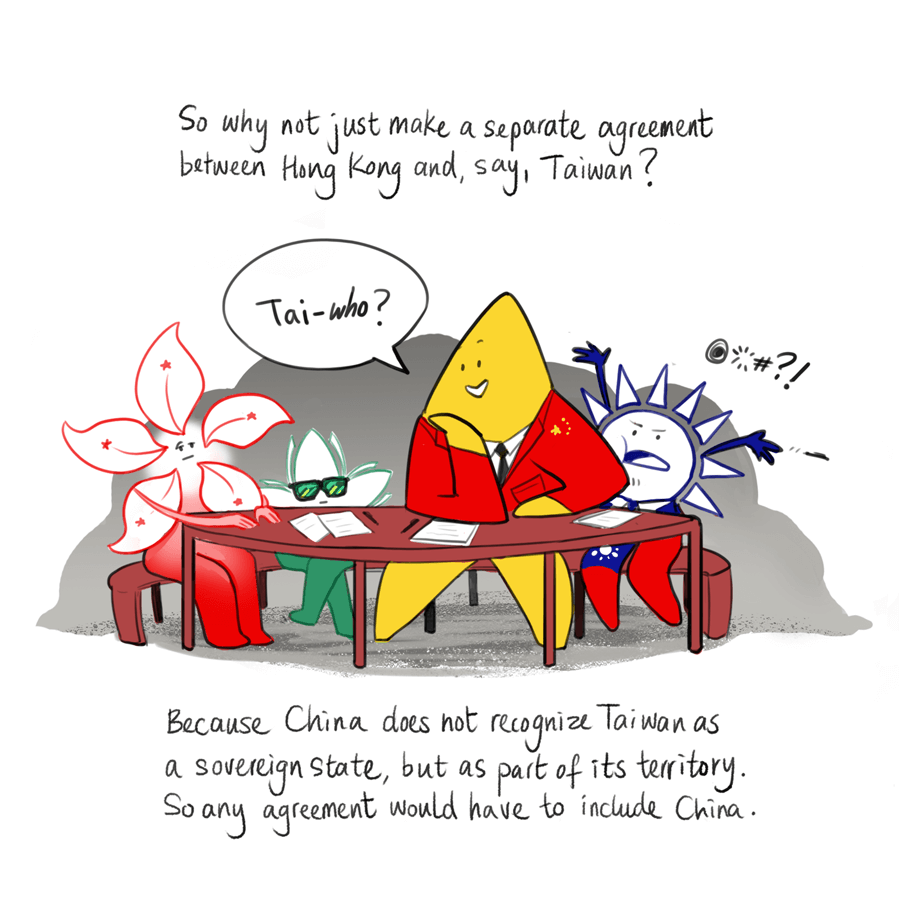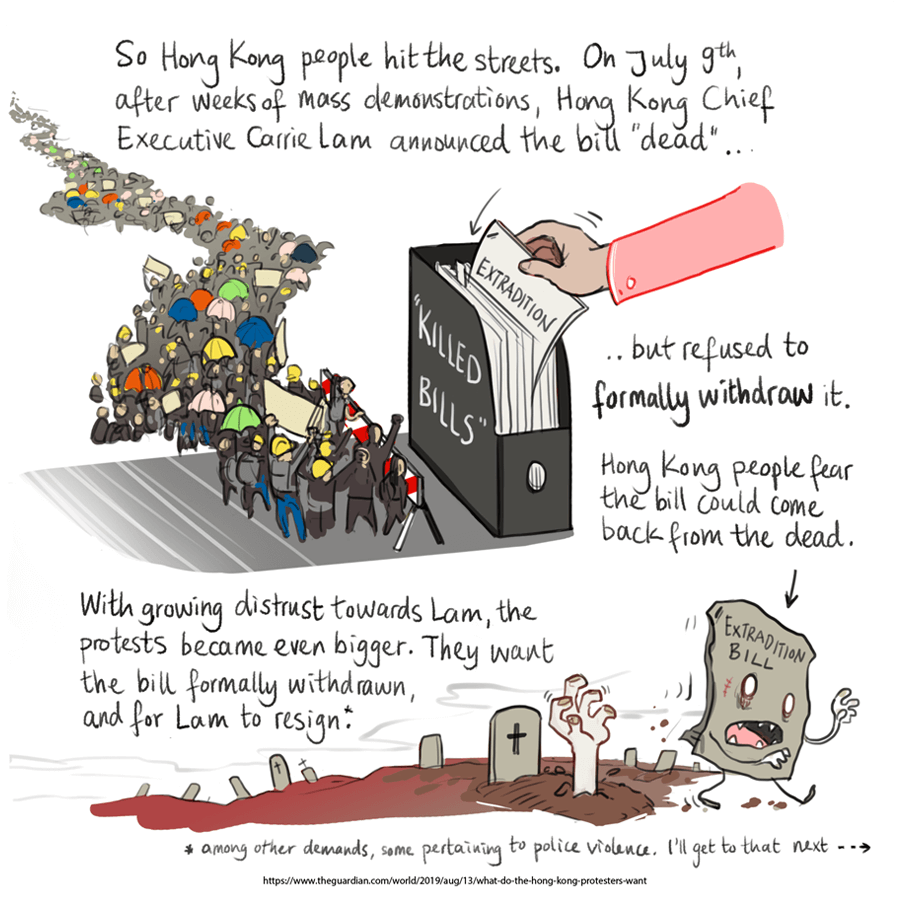 2. The protests by the number and how the relations between the public and the authorities have deteriorated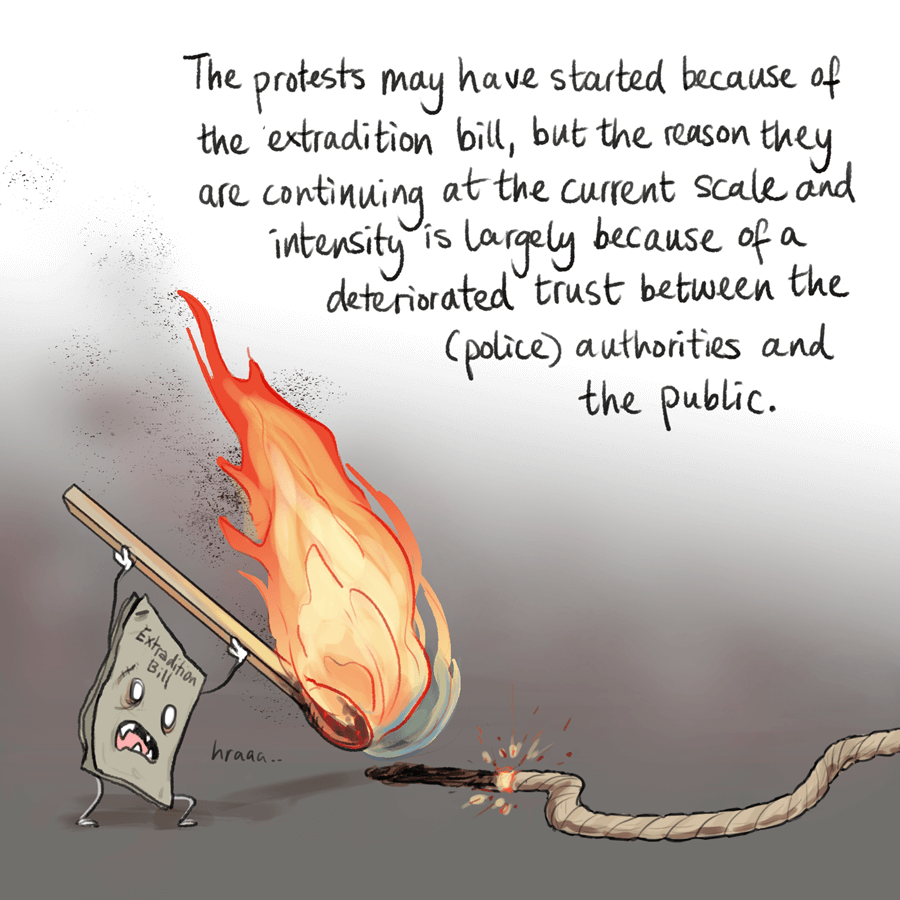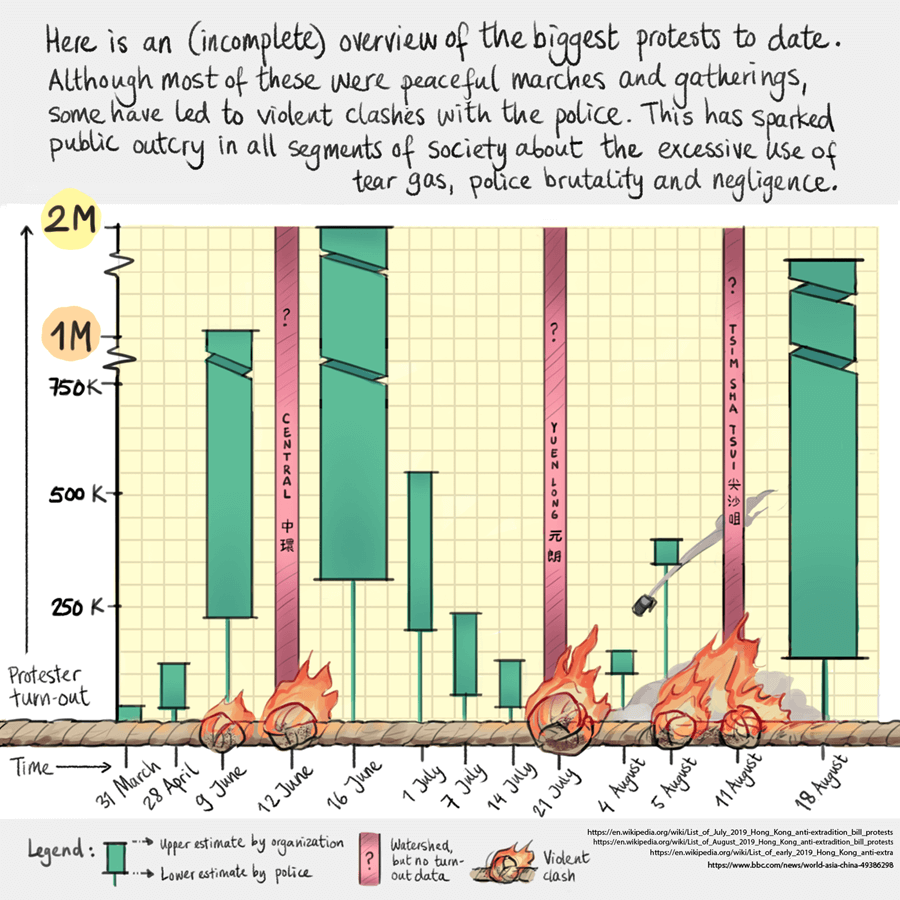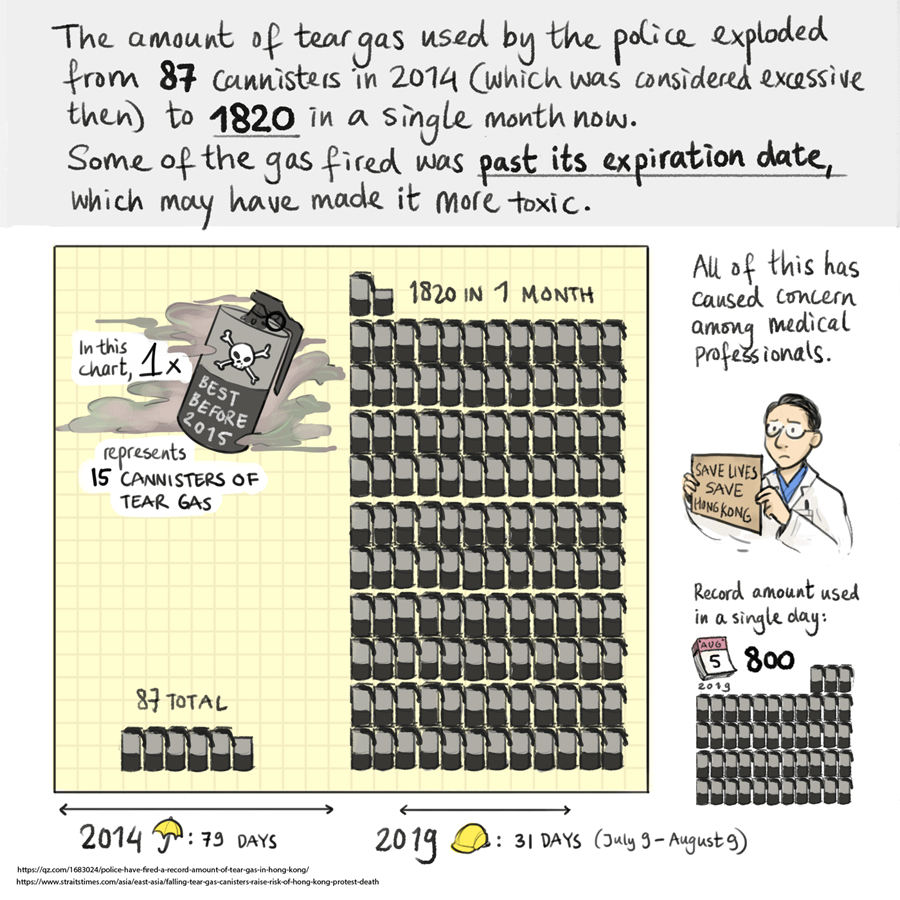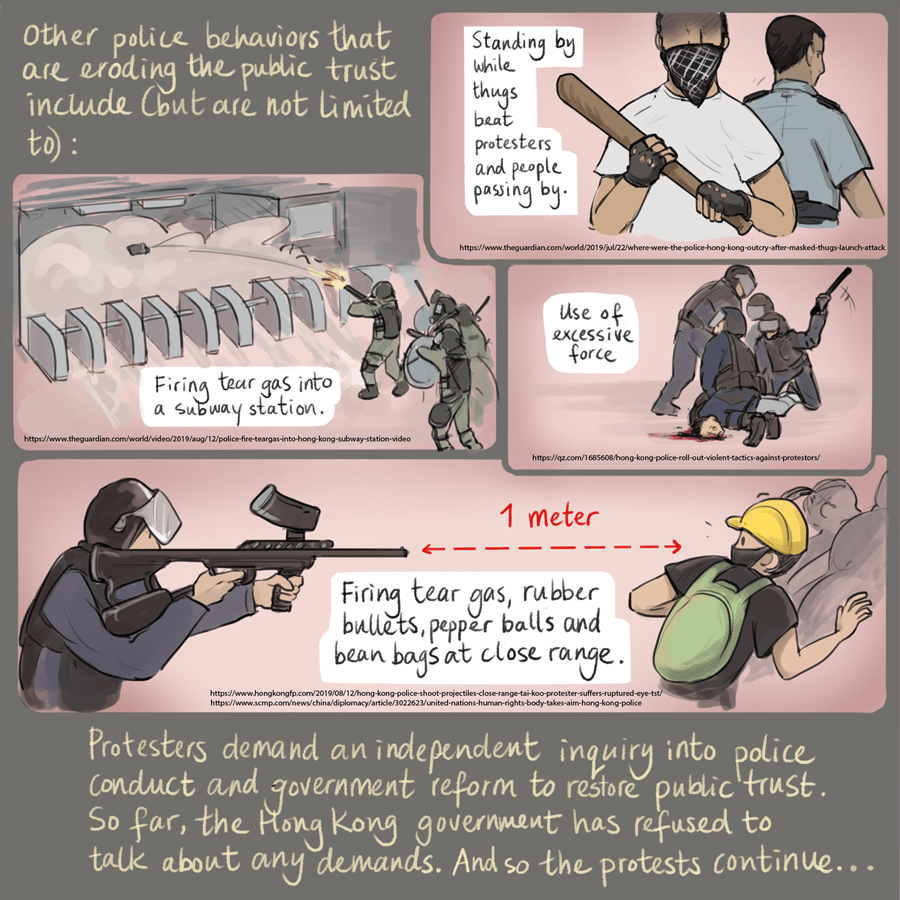 3. The "Hong Kong Way" and the diversity of the people supporting the protests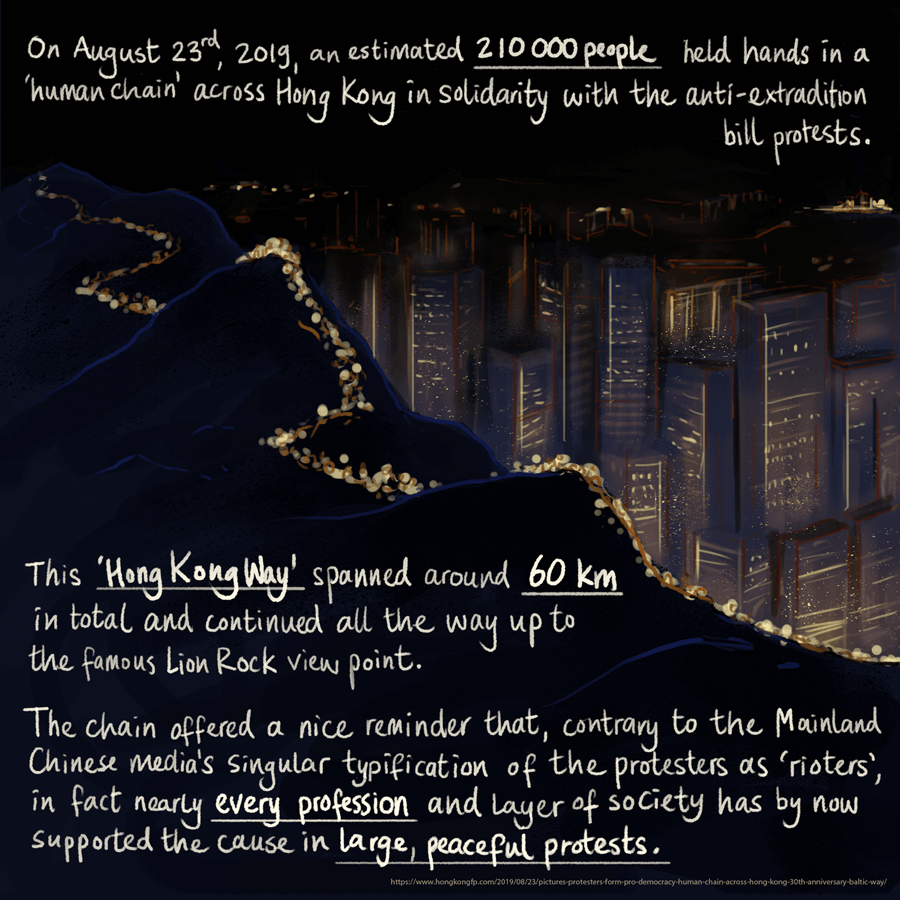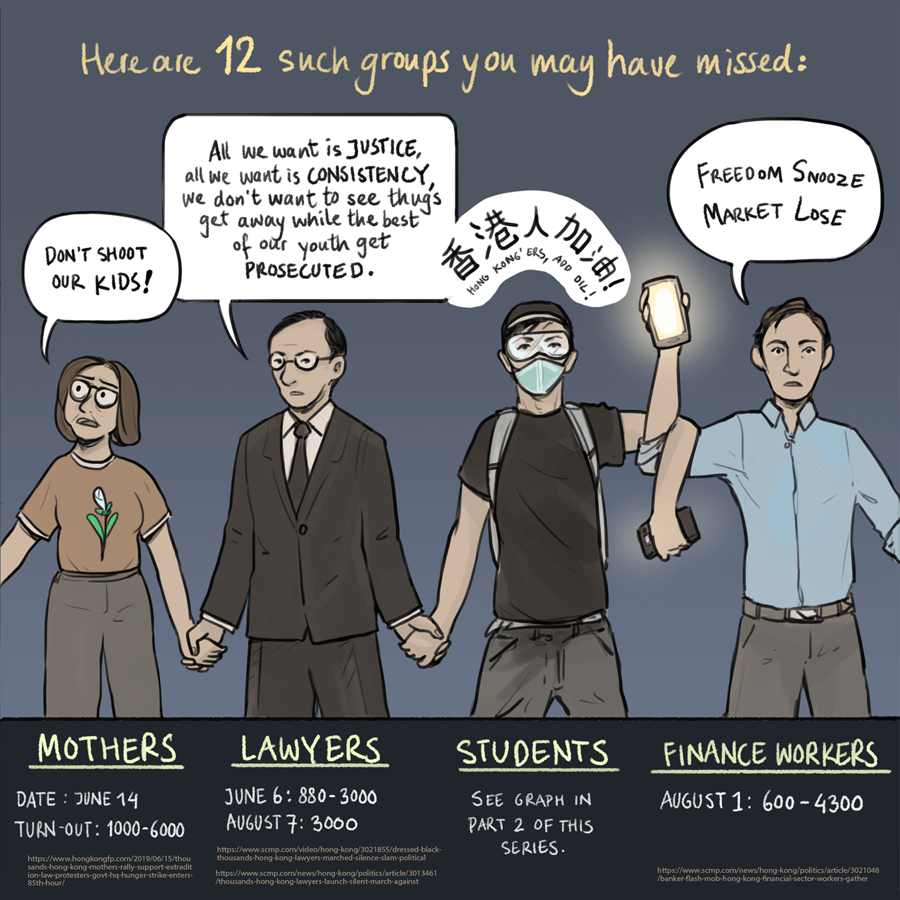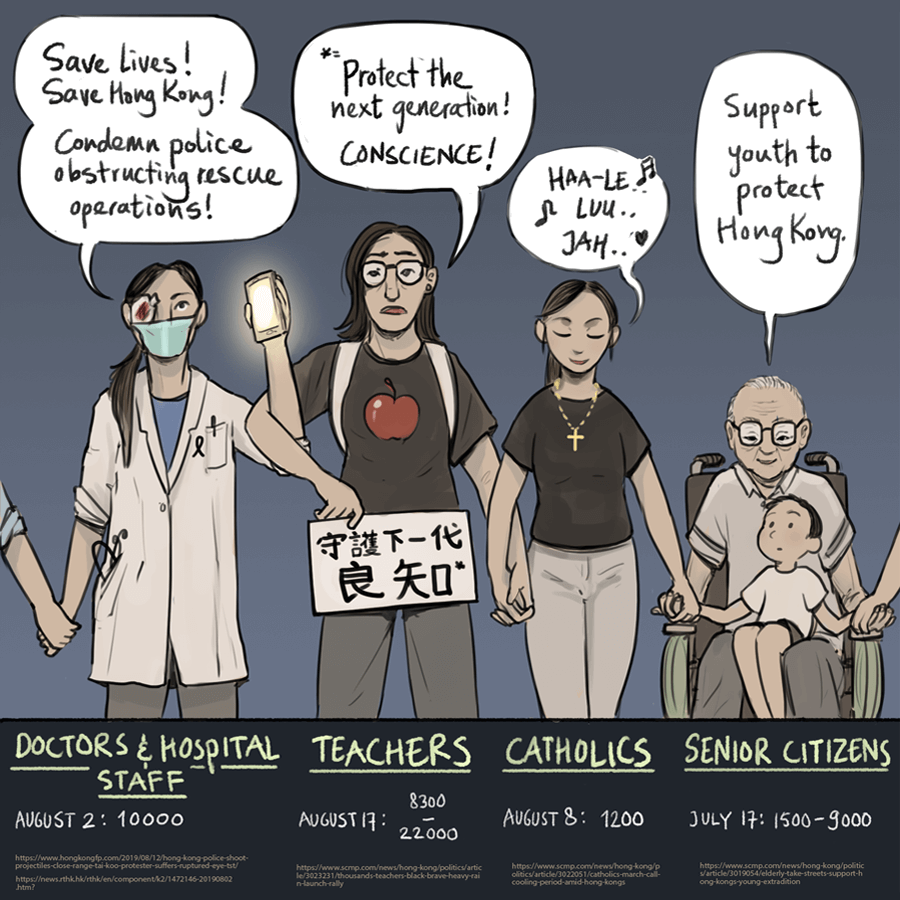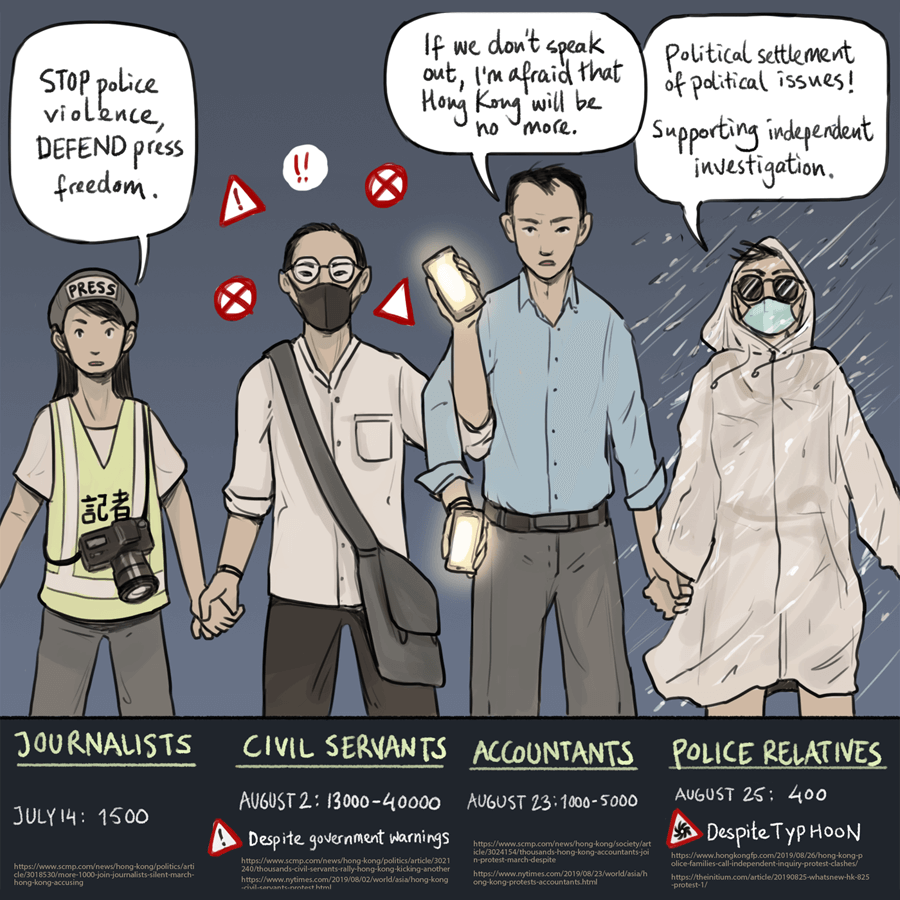 4. A look at "White Terror" happening in Hong Kong and the risks of the Emergency Regulations Ordinance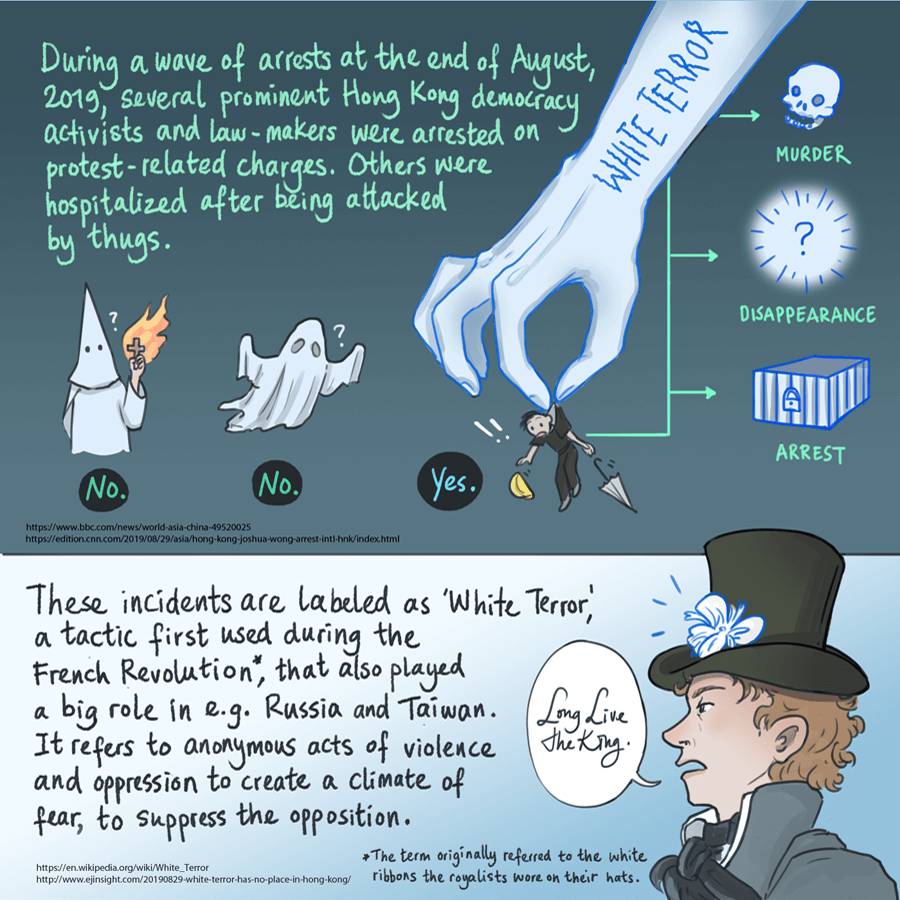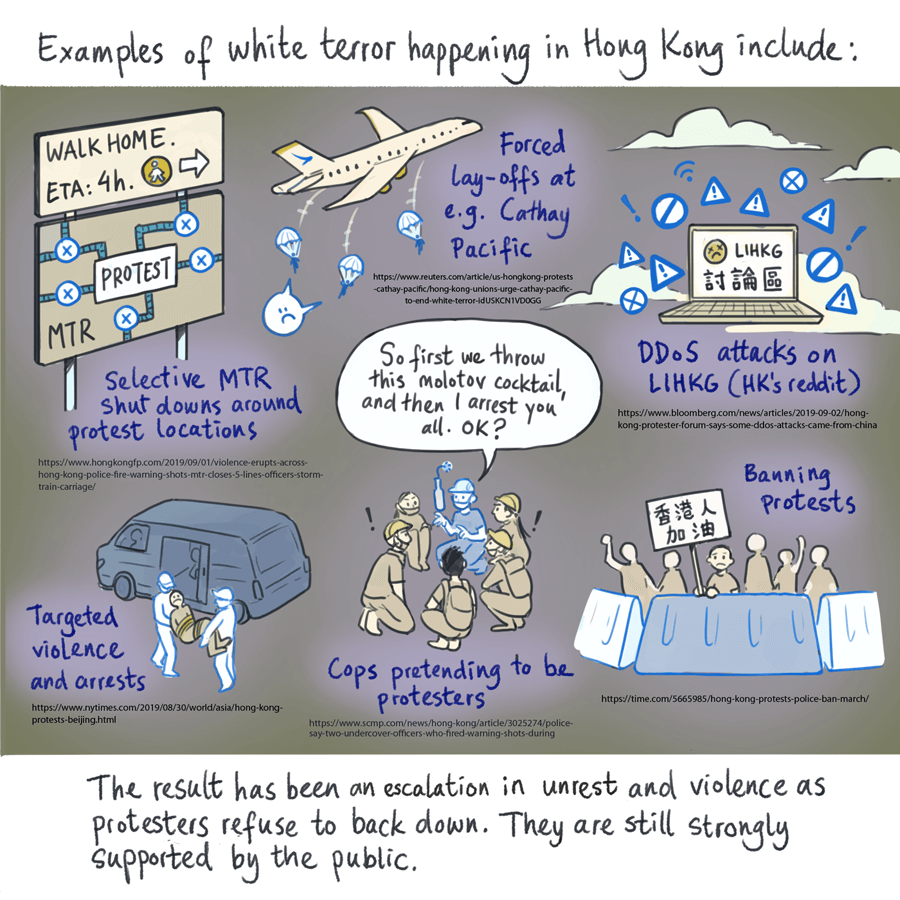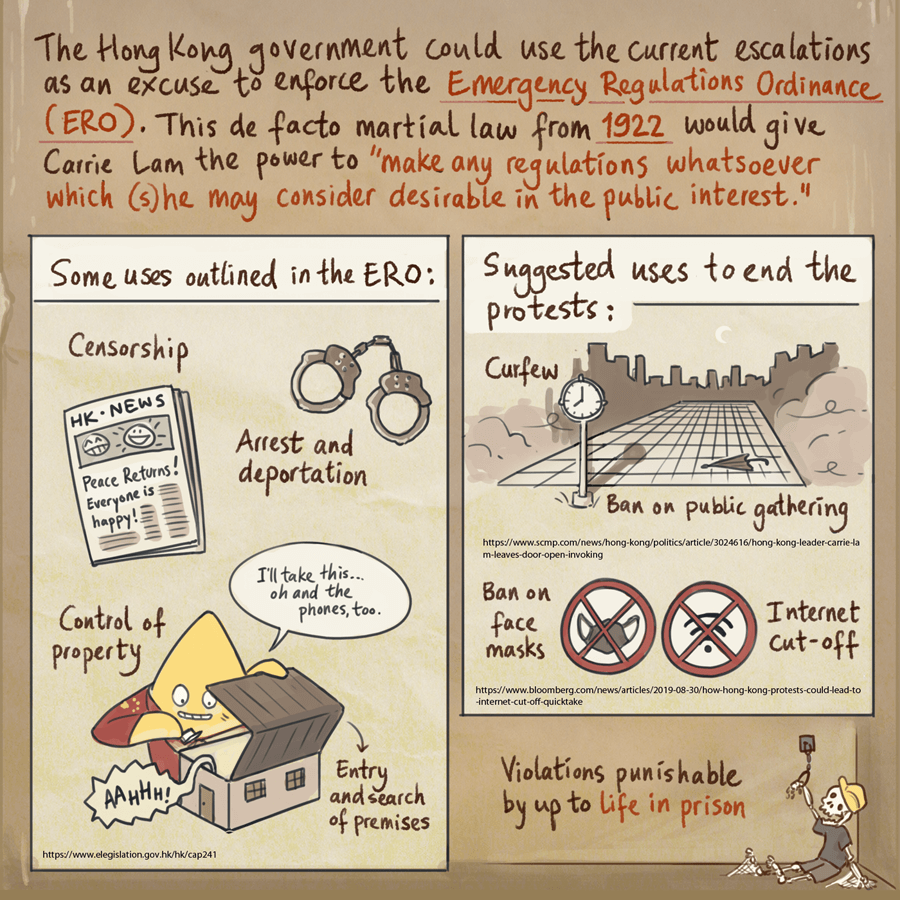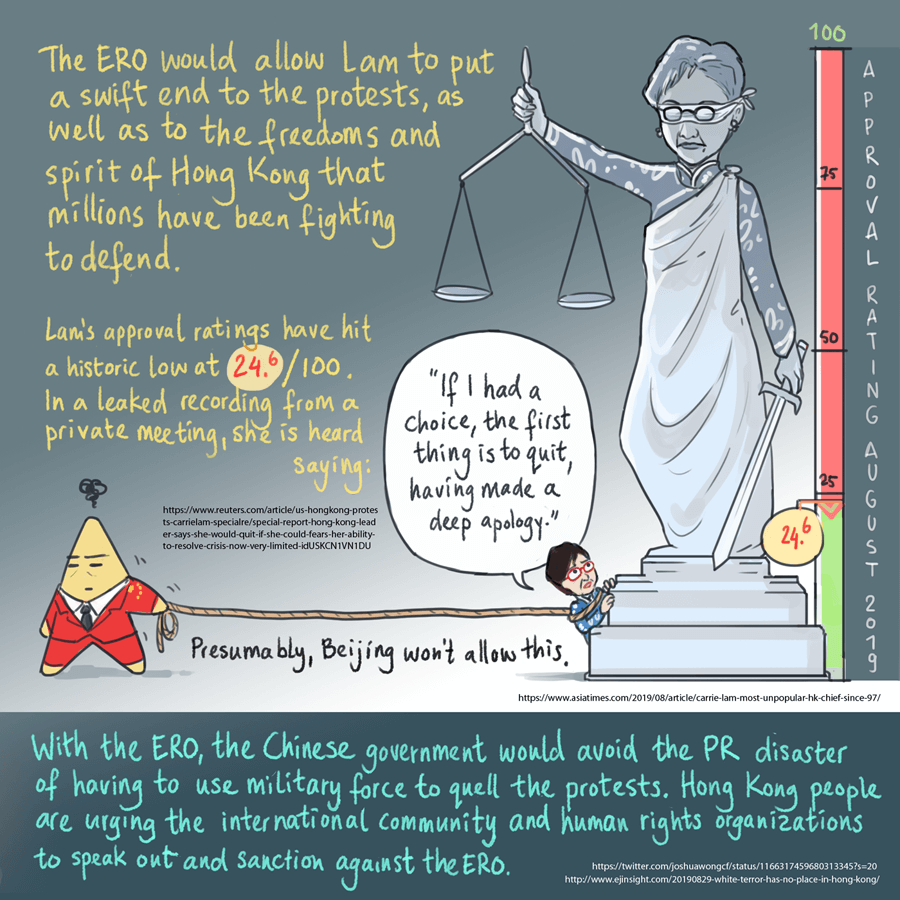 5. Symbolic forms of protest that are keeping the movement going past its 100 day mark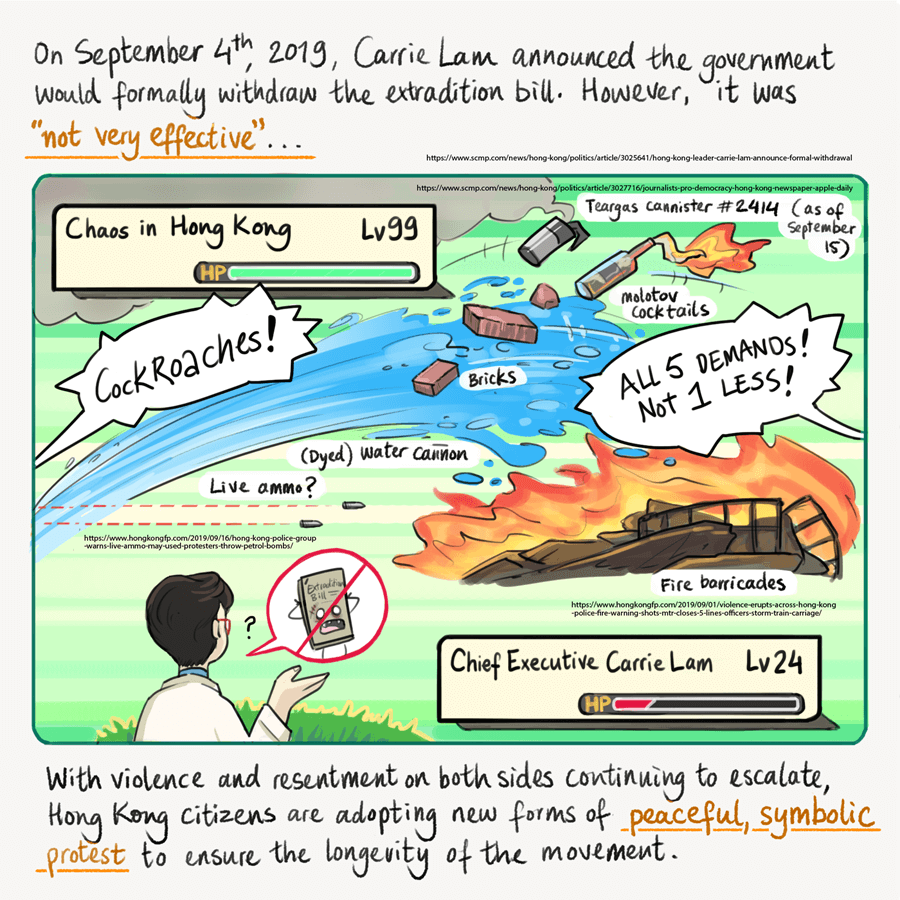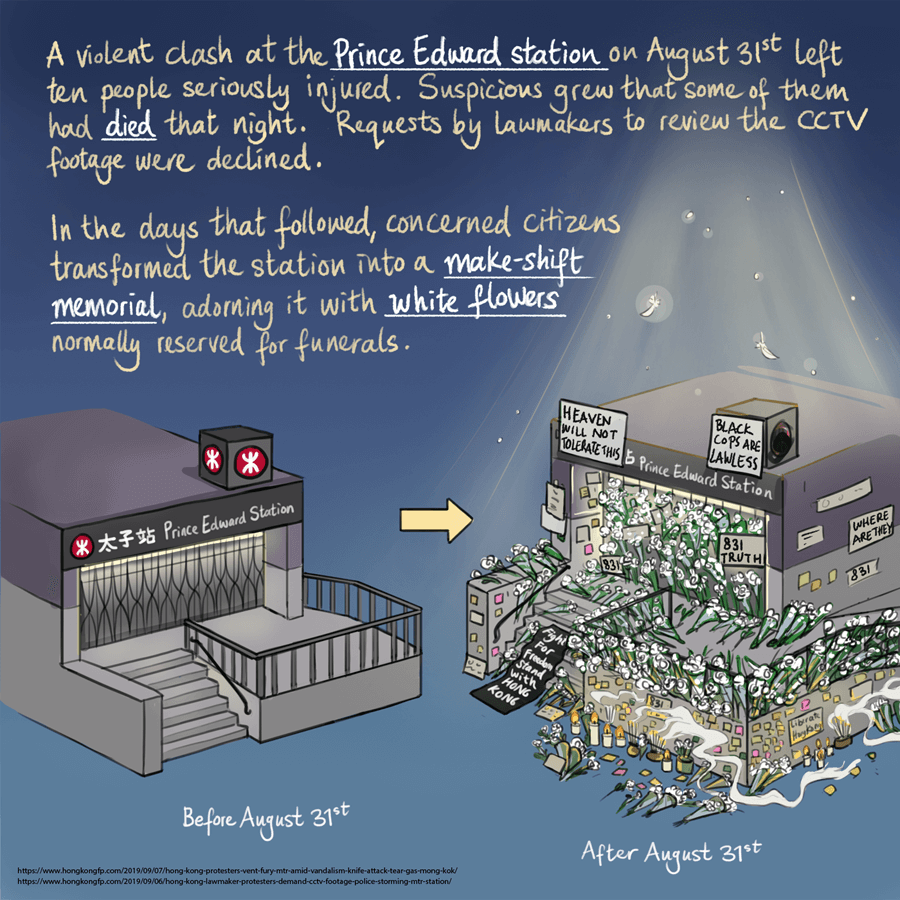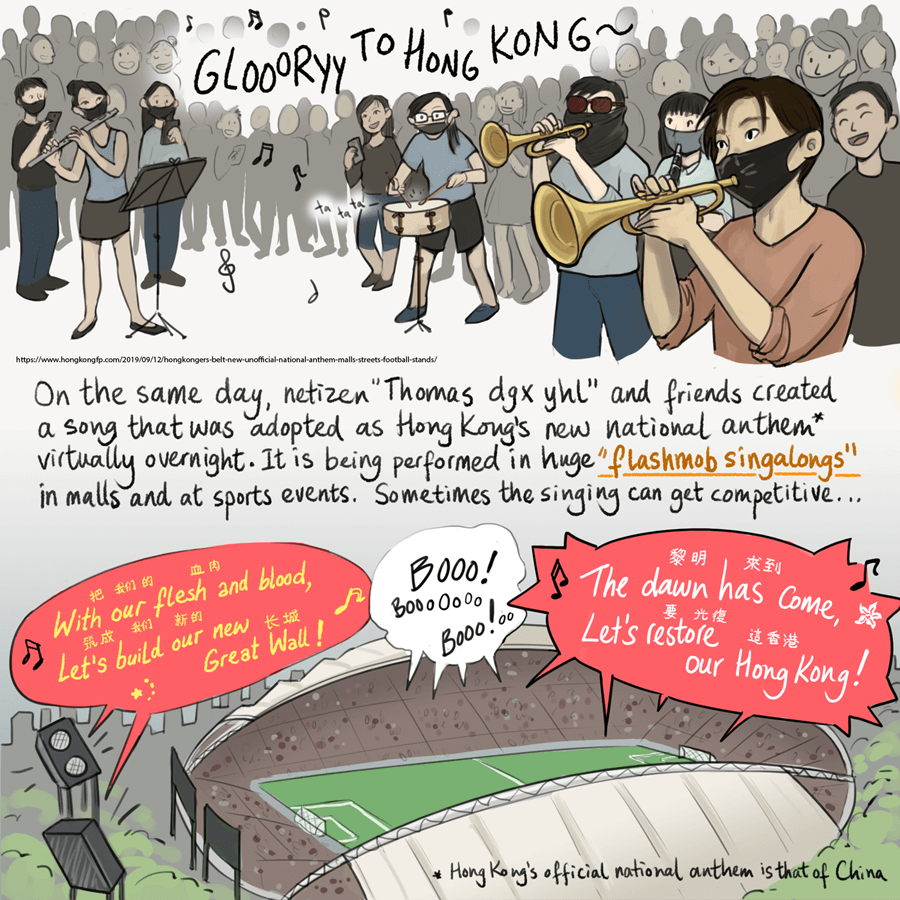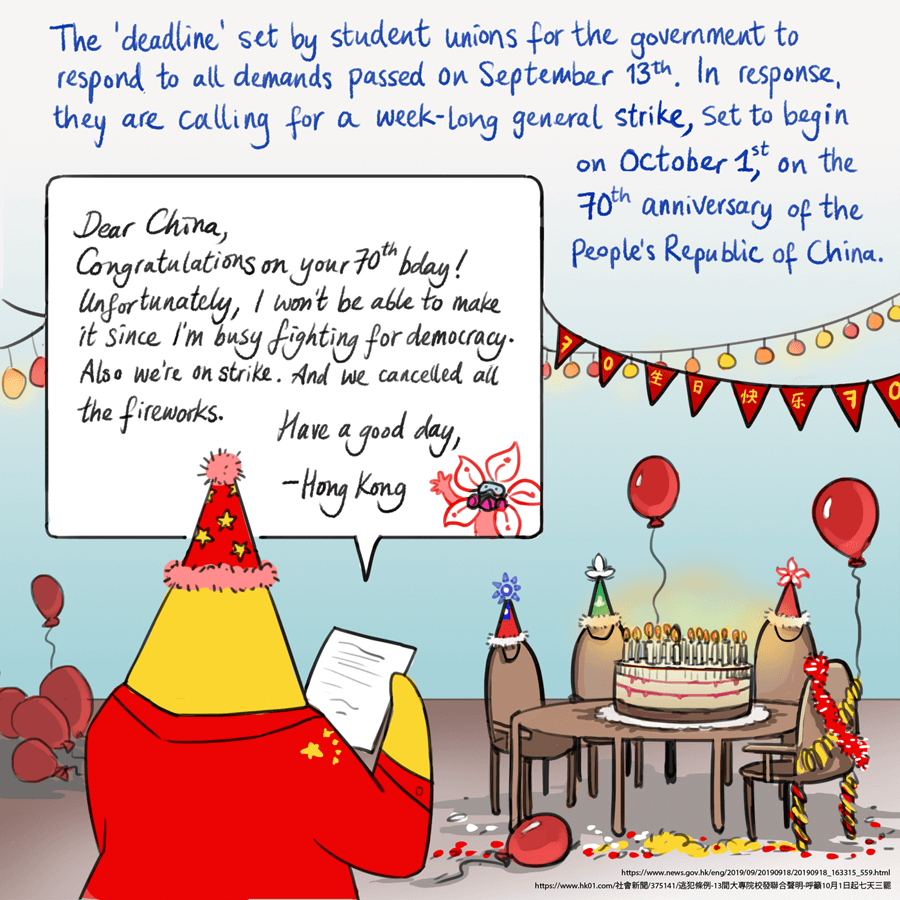 5.1 The constant clean-up and reinstallment cycle of "Lennon Walls"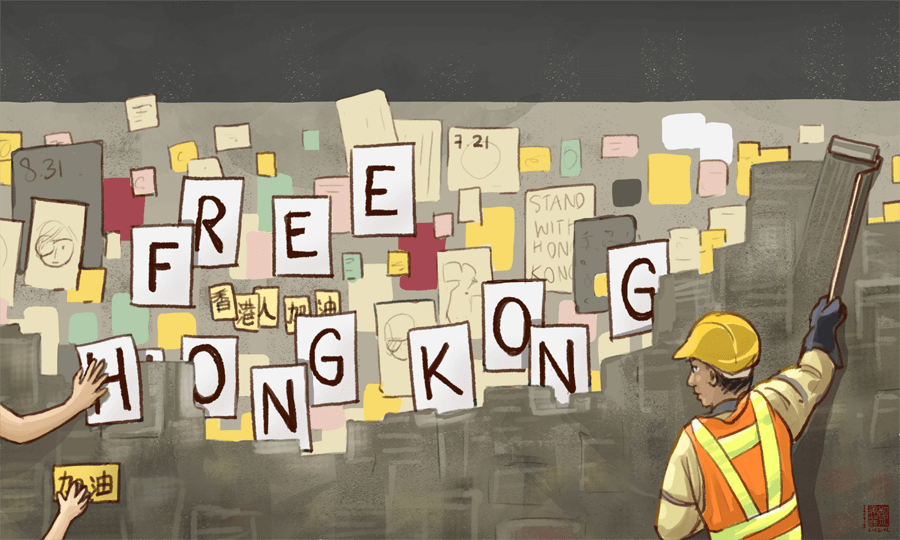 6. Chinese censorship of Western media is sparking an important conversation about how it is not just Hong Kong's fight.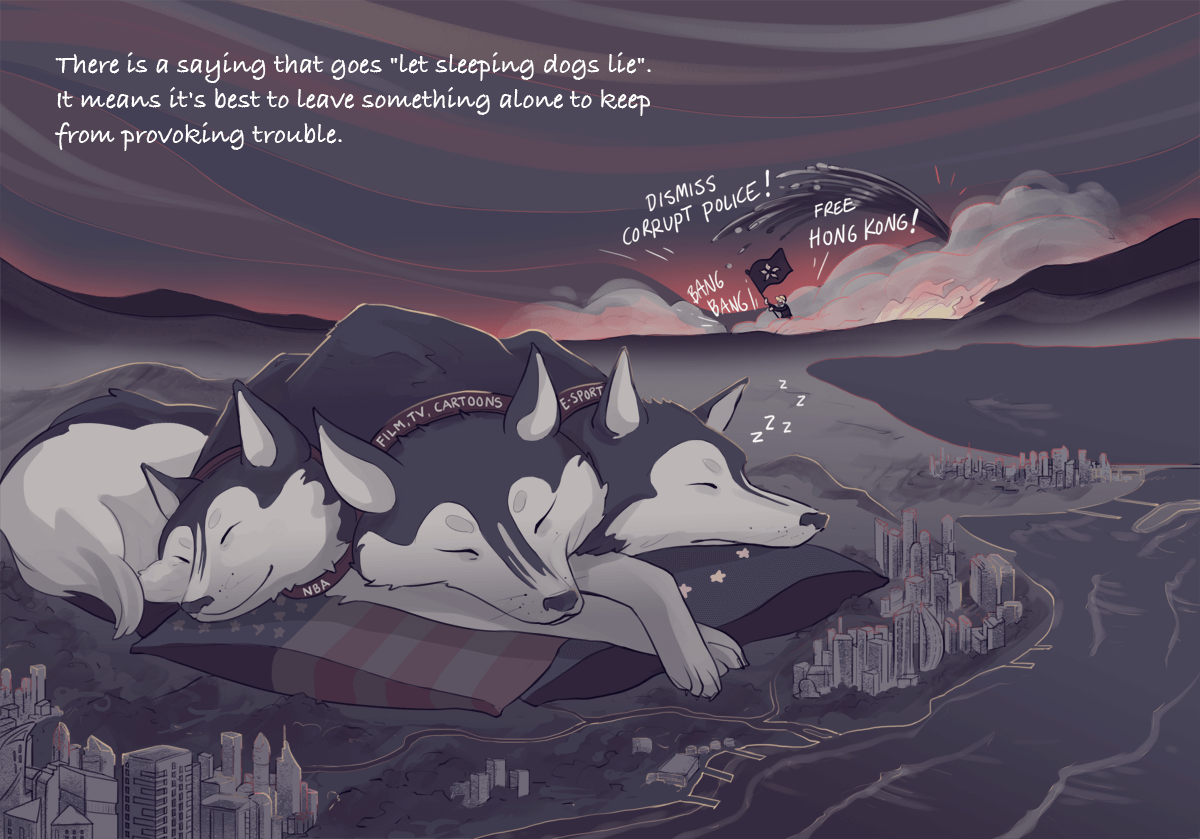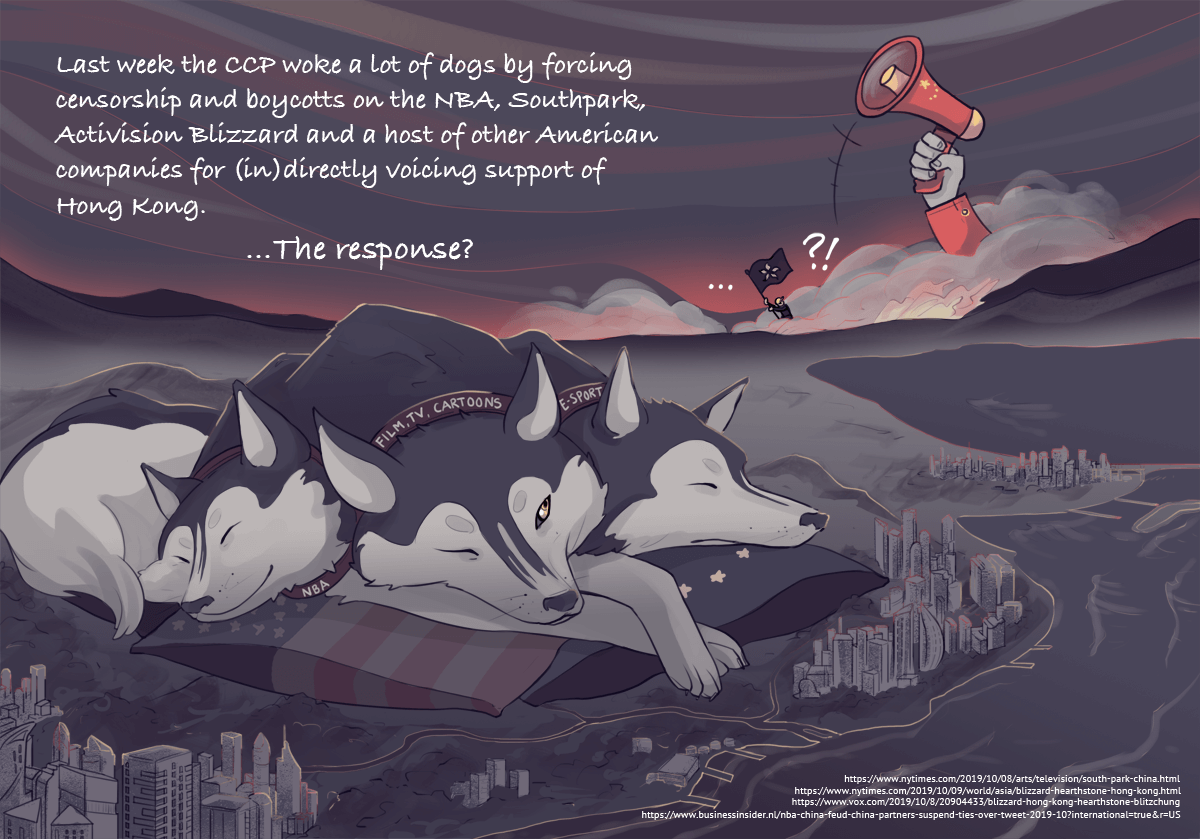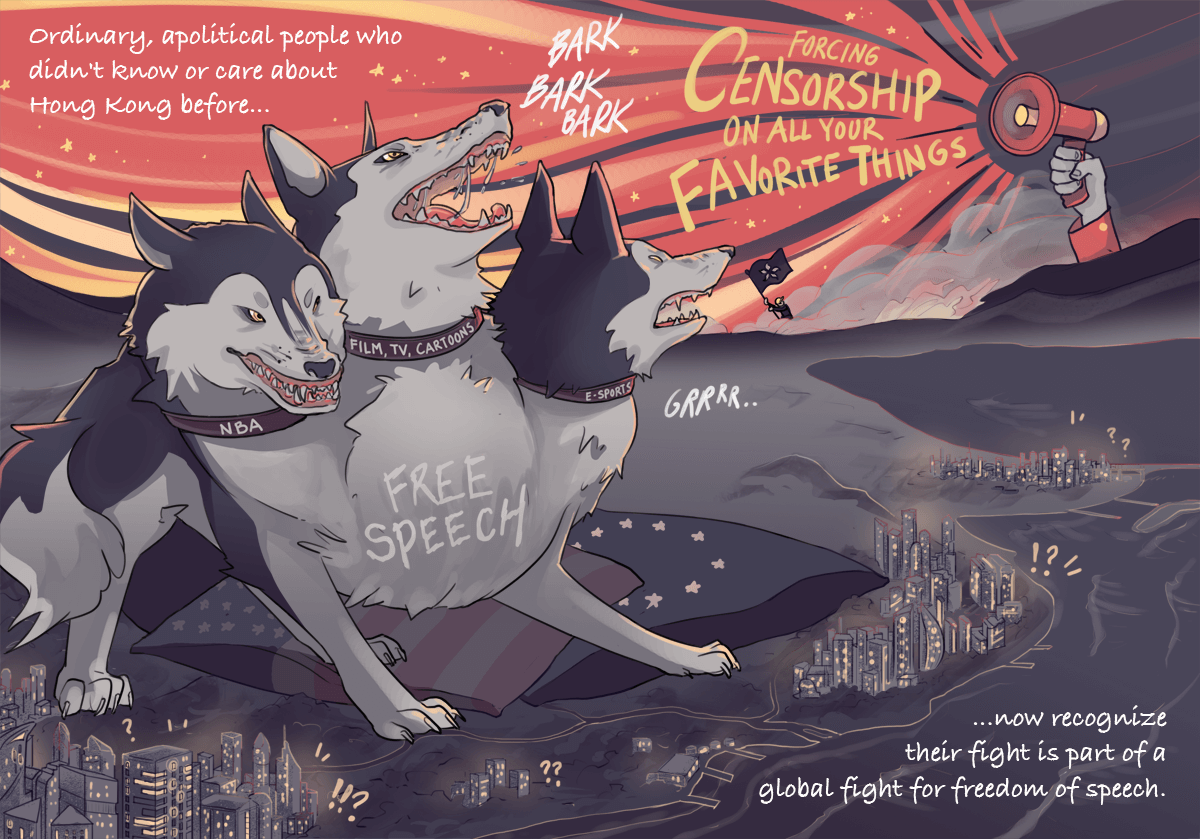 7. A new low for police approval ratings, and what it would take to turn it around.