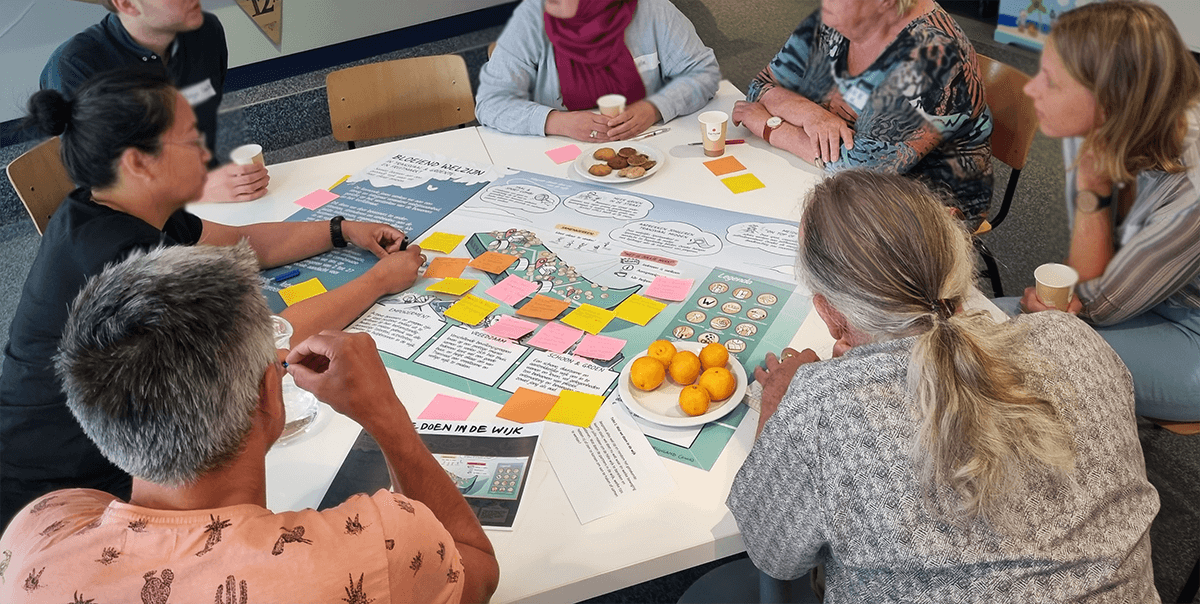 About the project
Two community centres in the Transvaal neighborhood of The Hague, The Netherlands, joined forces and sought guidance in the reorganisation process. They got Annejet Gosselink of creative consultancy firm YEDS for the job, who then asked me to join in to provide visual support.
The entire trajectory lasted about 3 months for me and included the design and execution of several interactive workshops, a final poster to reflect the insights and progress we made, and some illustrations for promotional purposes.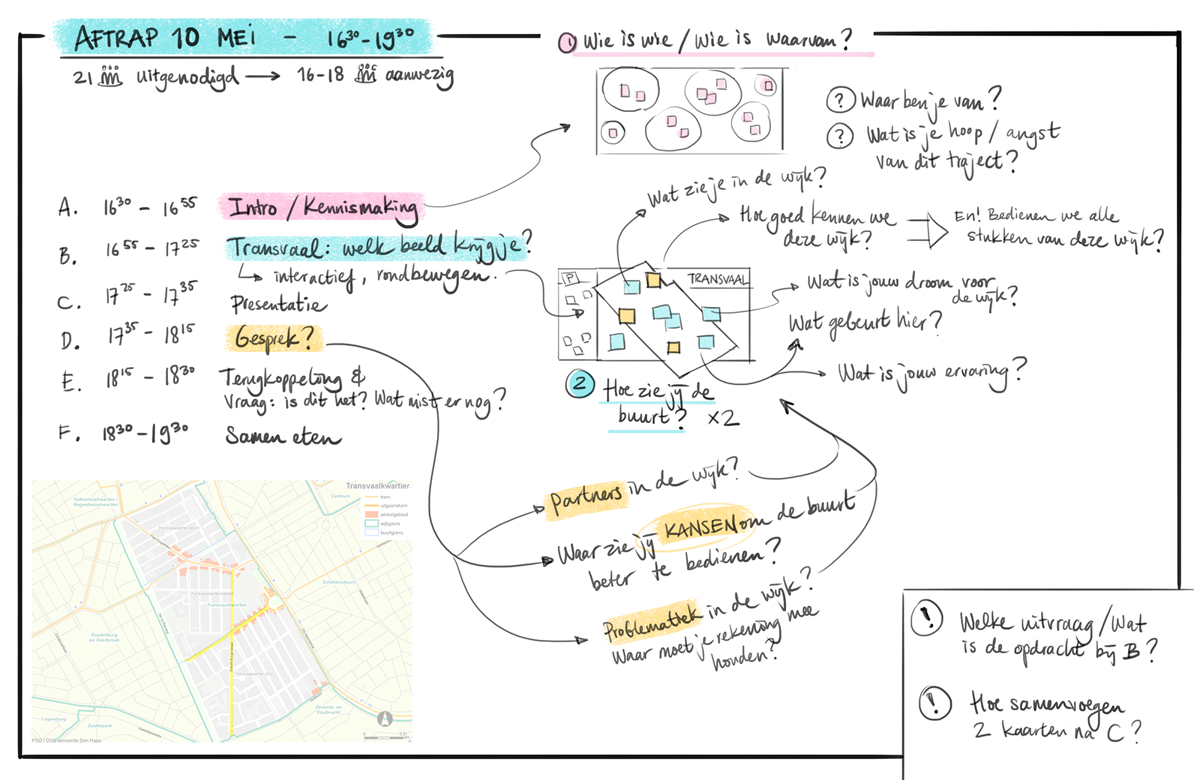 Notes from discussing the design of the first session and following trajectory.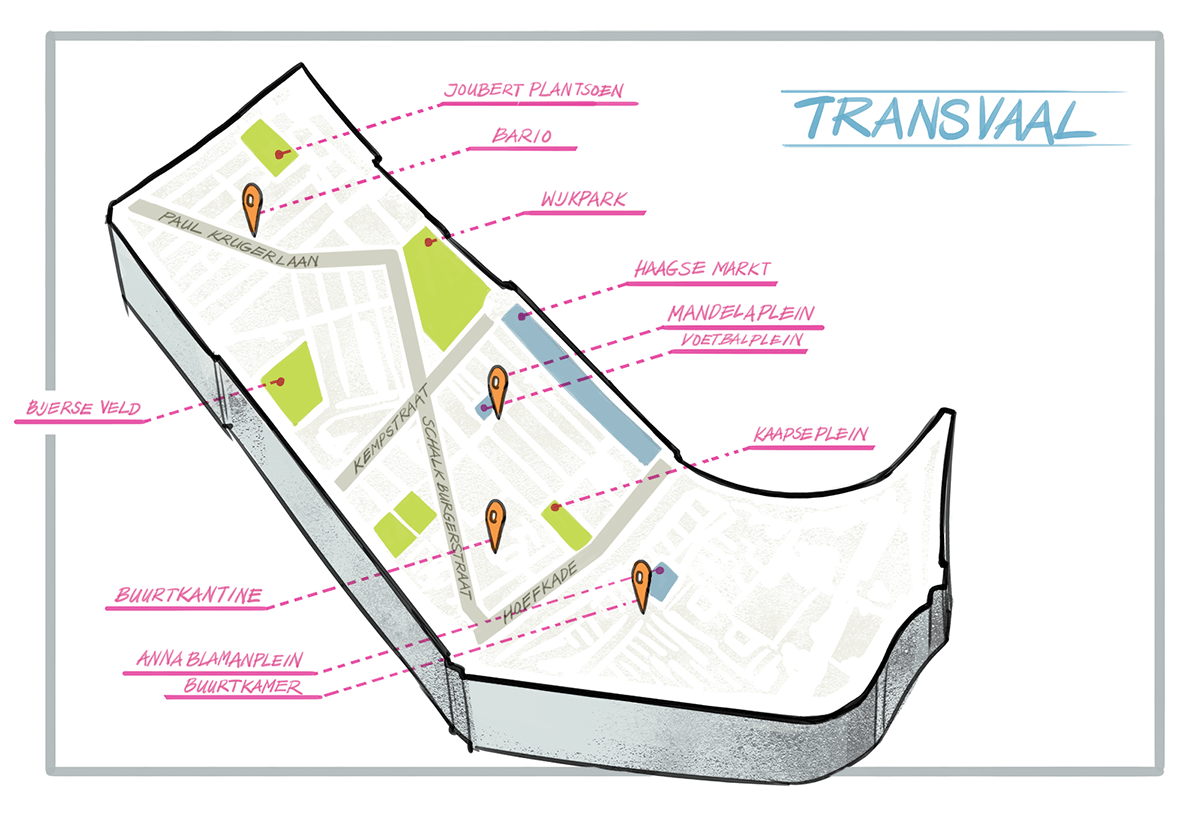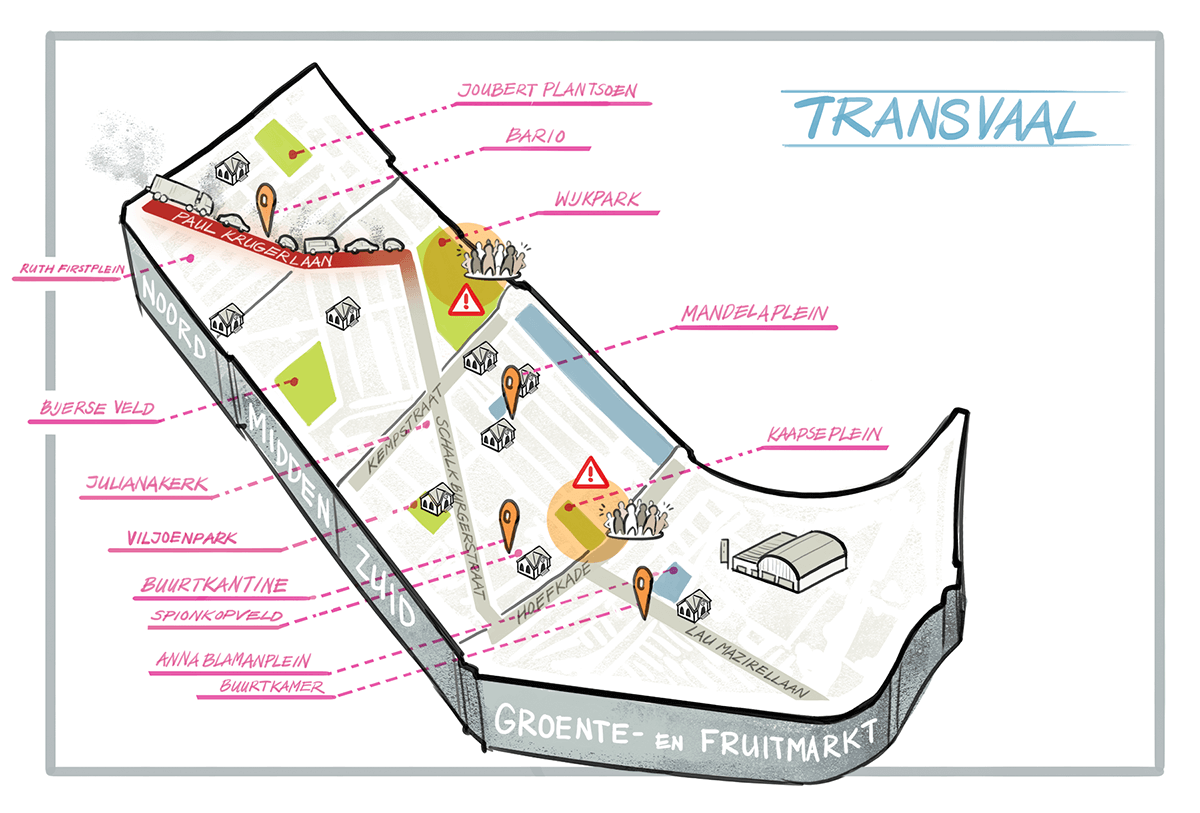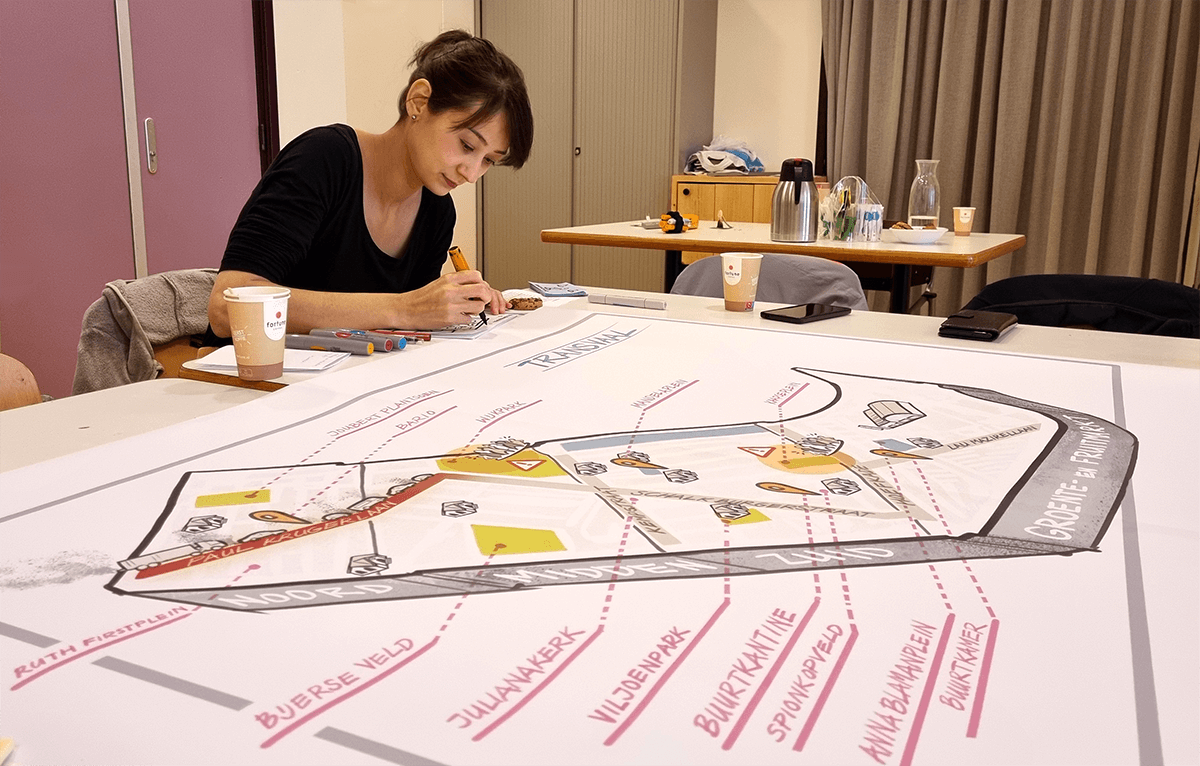 We built up a map of the community centers' neighborhood with input from the people working there.

We made thematic 'chips' for all the activities the center engages in and asked them to lay them out on the map to see what happens where, and where the blind spots are.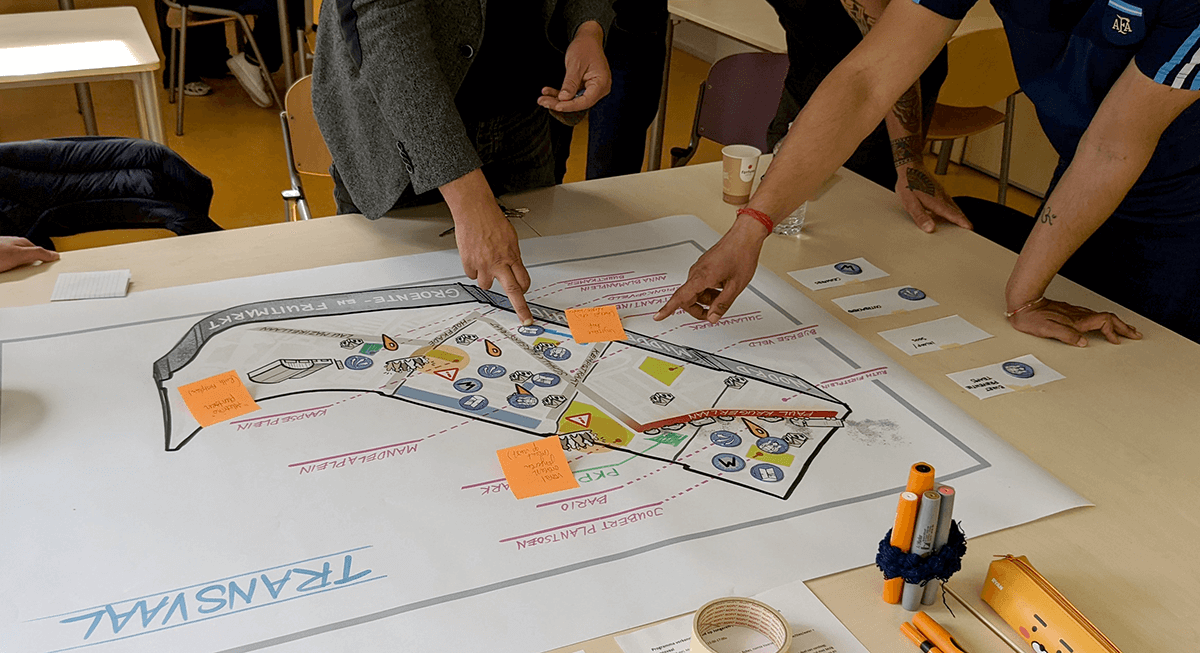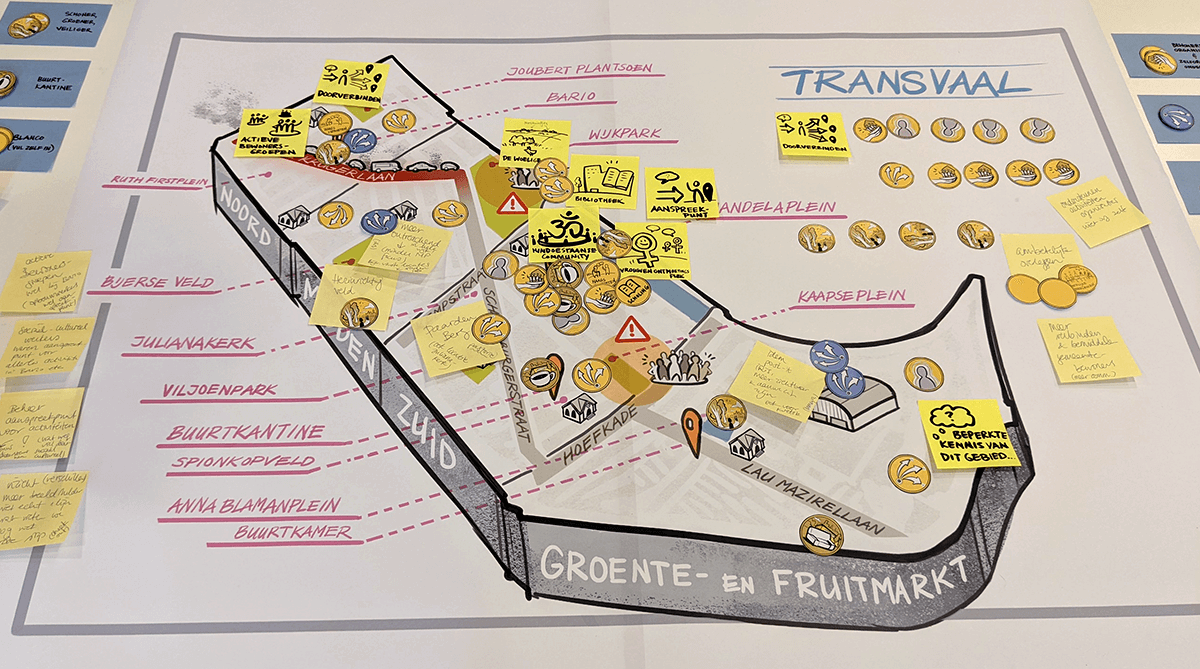 Visual design thinking to fill in the map with community center employees during one of the workshops.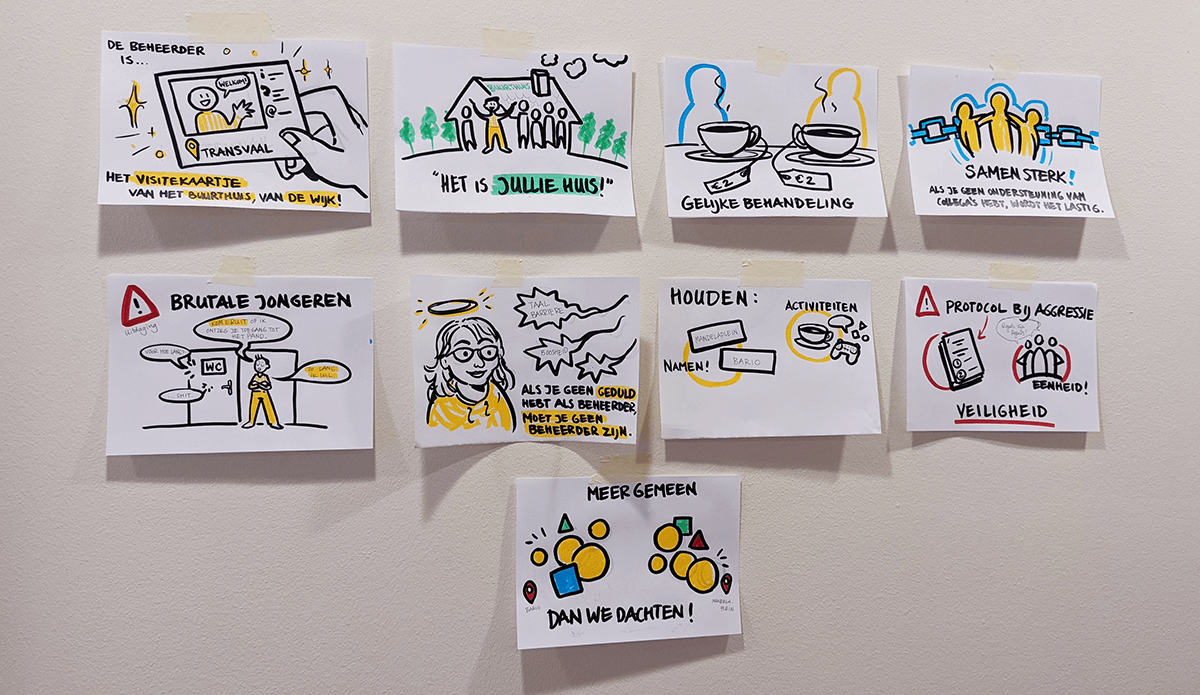 Small live drawings capturing some of the topics discussed during the workshops.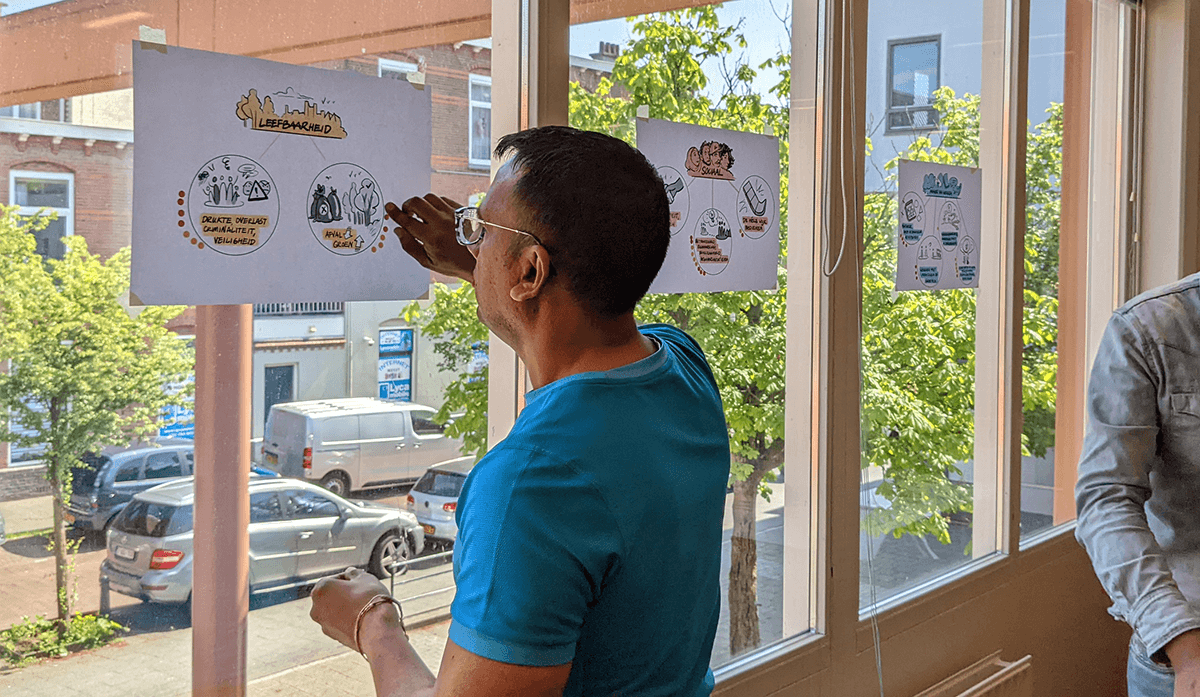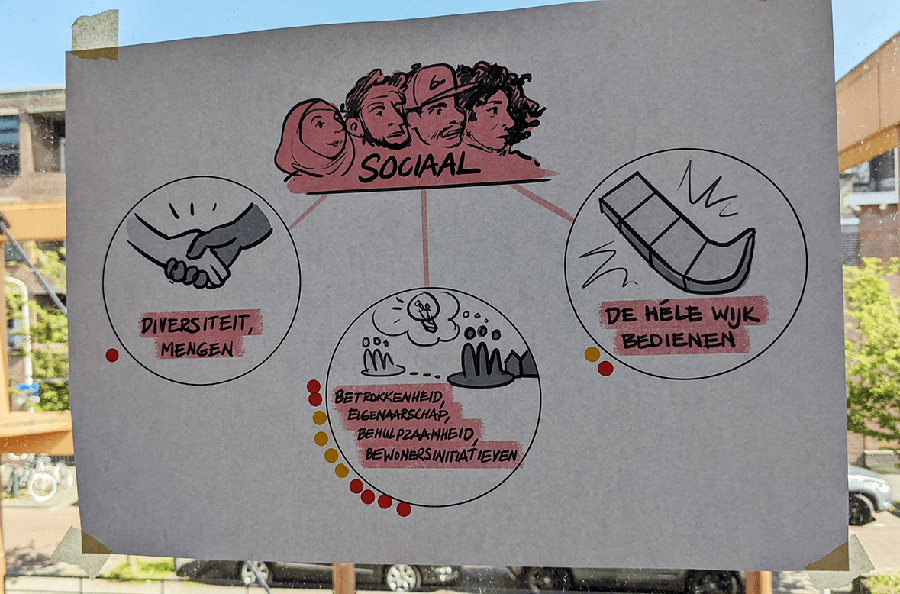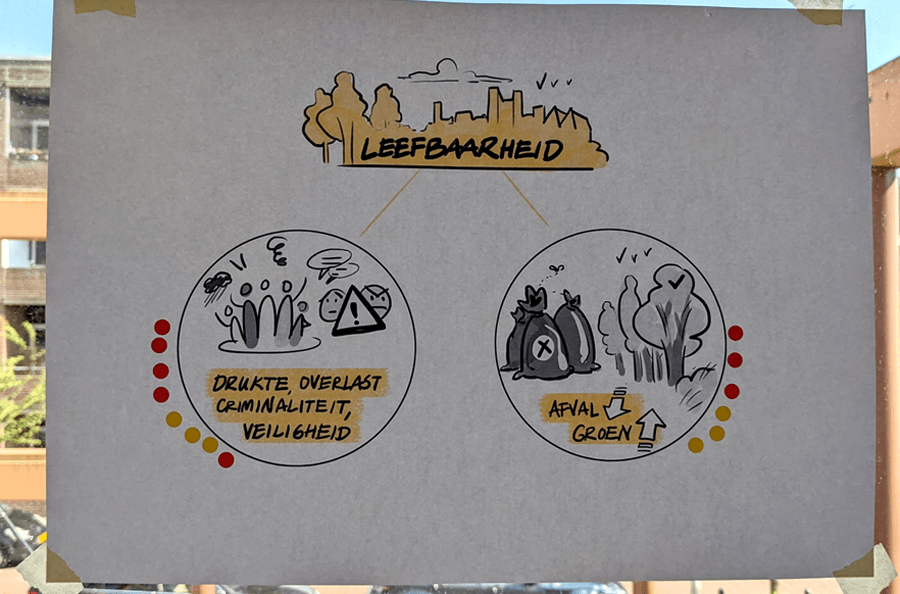 Employees dot-voted on the most important themes to include in the final poster. Some clear priorities emerged.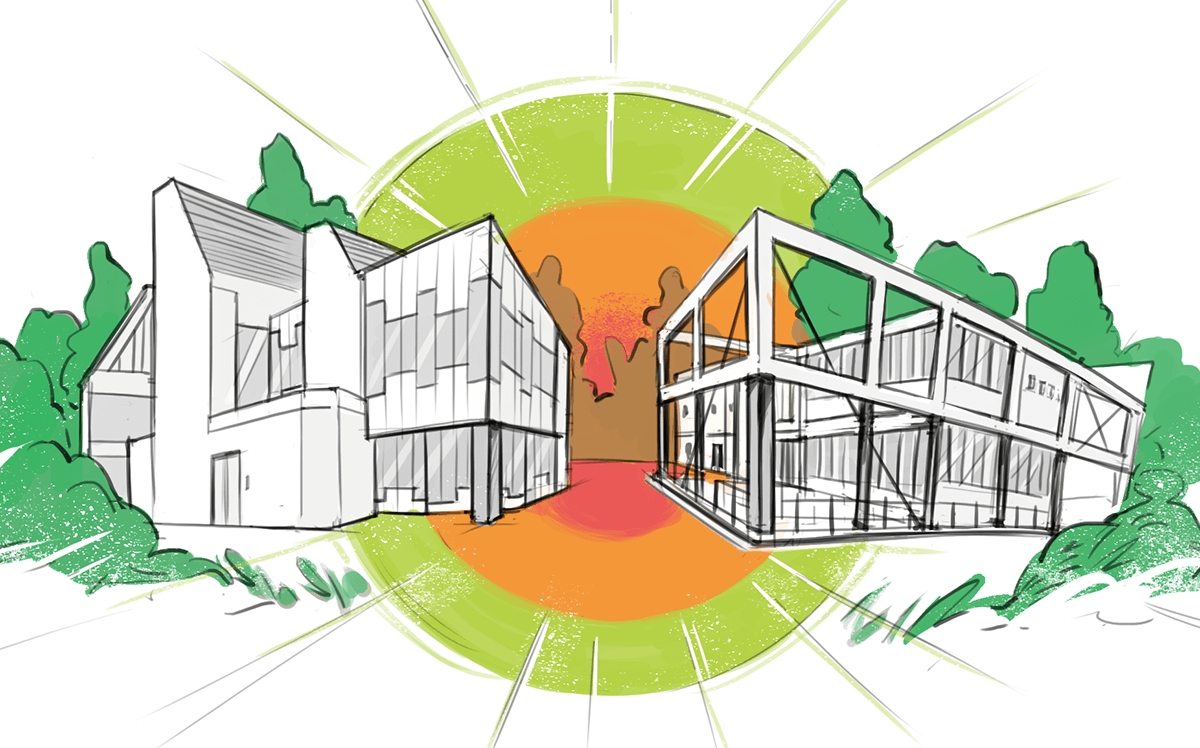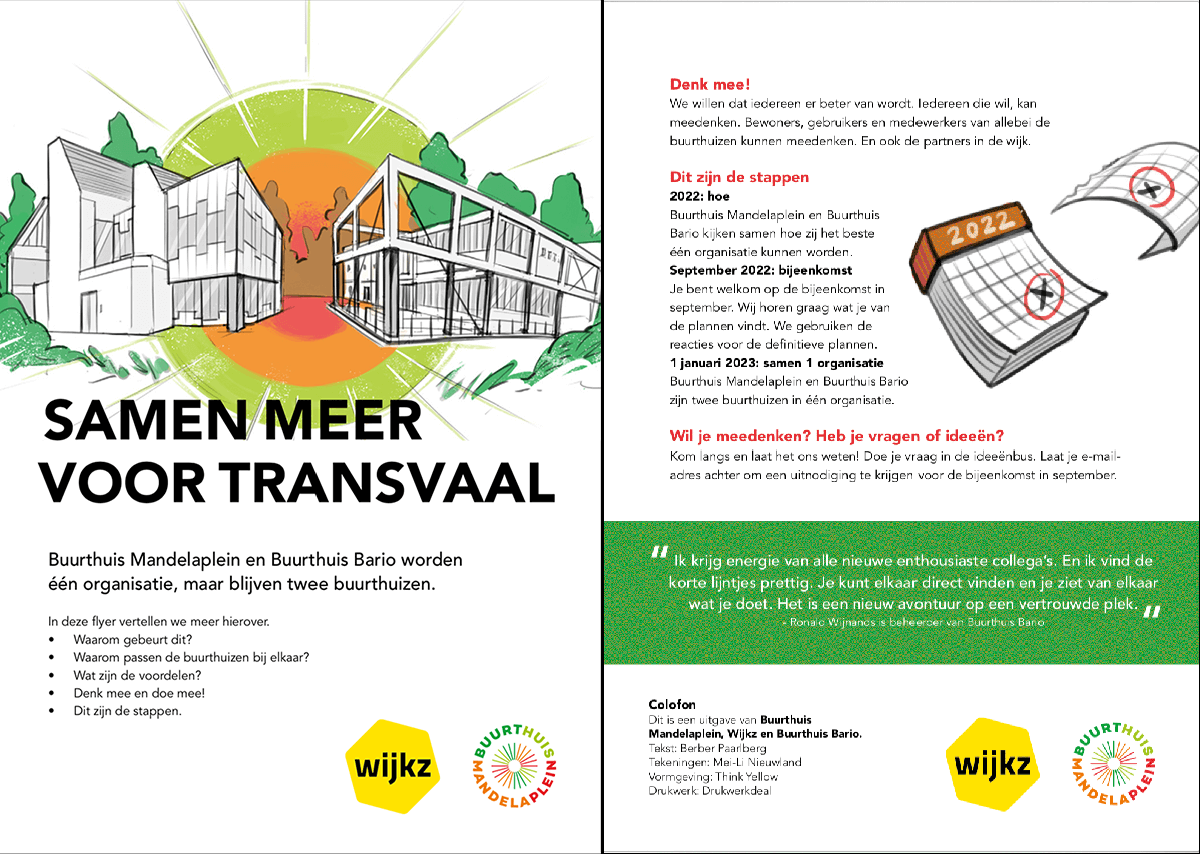 Illustrations for a flyer promoting the reorganisation. Stakeholders from in and around the neighborhood were invited to join in the process.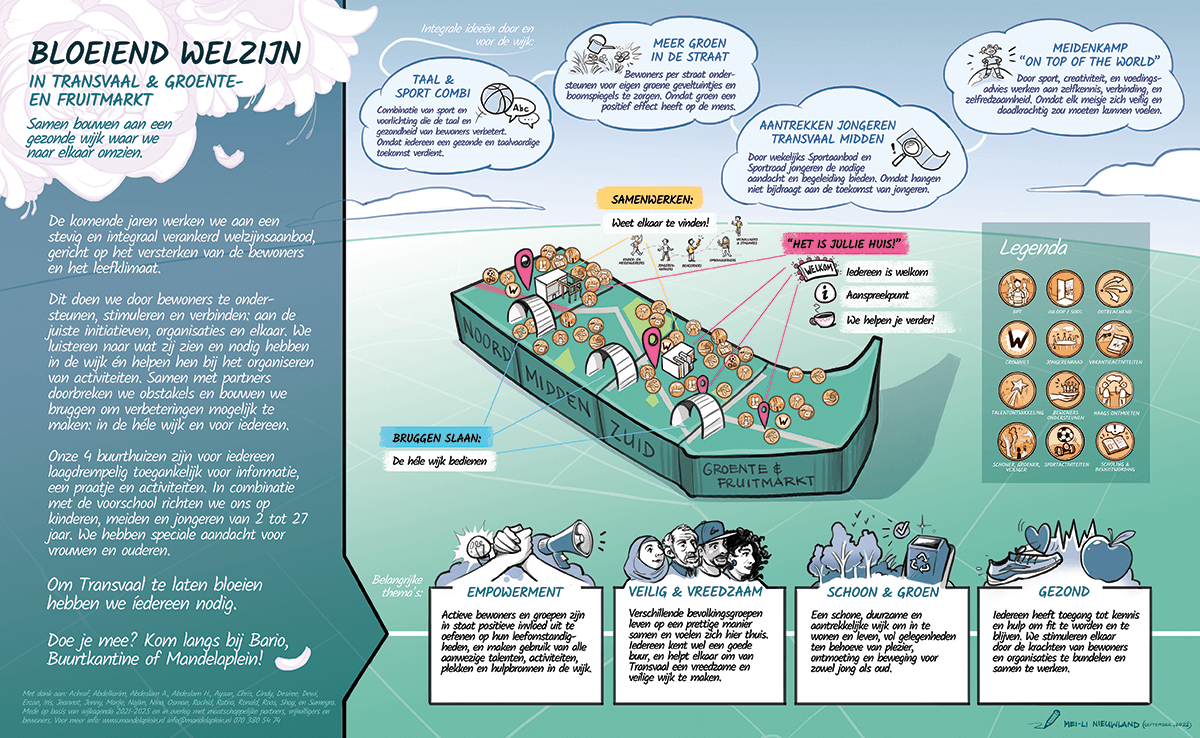 The final poster, reflecting the employees' vision of and for the neighborhood and how they might accomplish it working together as one organisation from here on out.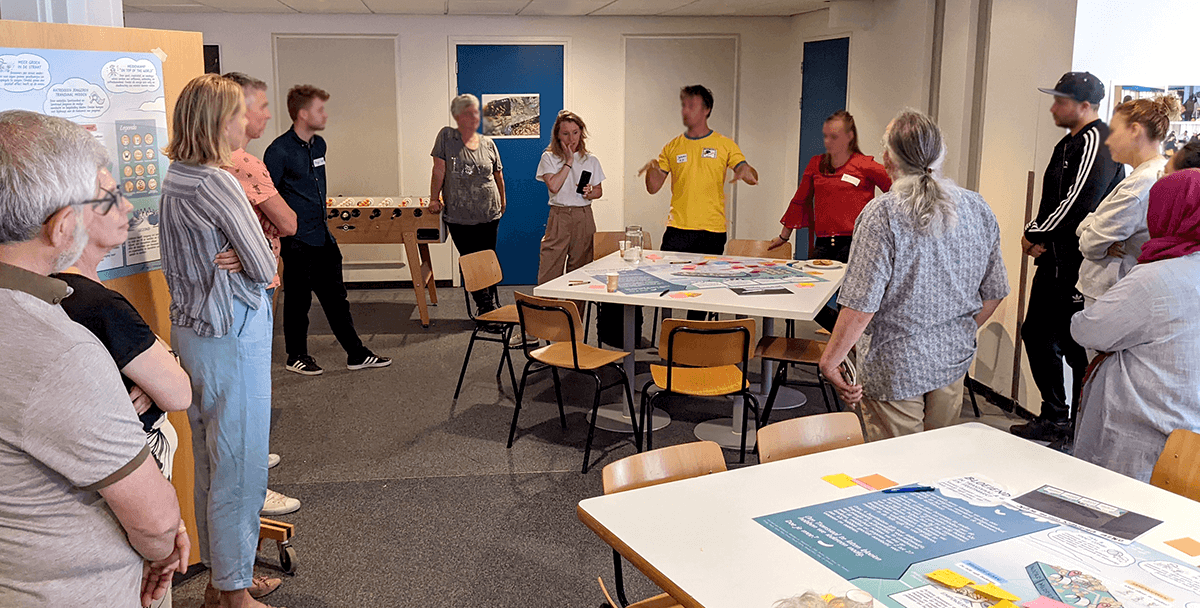 Final presentations after the last workshop, which included many different stakeholders active in the neighborhood.
This was a lovely project, thanks to the lovely people involved! Thank you to Annejet Gosselink and YEDS for the wonderful collaboration, and to everyone at Mandelaplein and Bario for having us!