2 November 2021
- Uitgeverij Koninklijke Van Gorcum
PABO catalogue covers
Browsing for educational children's books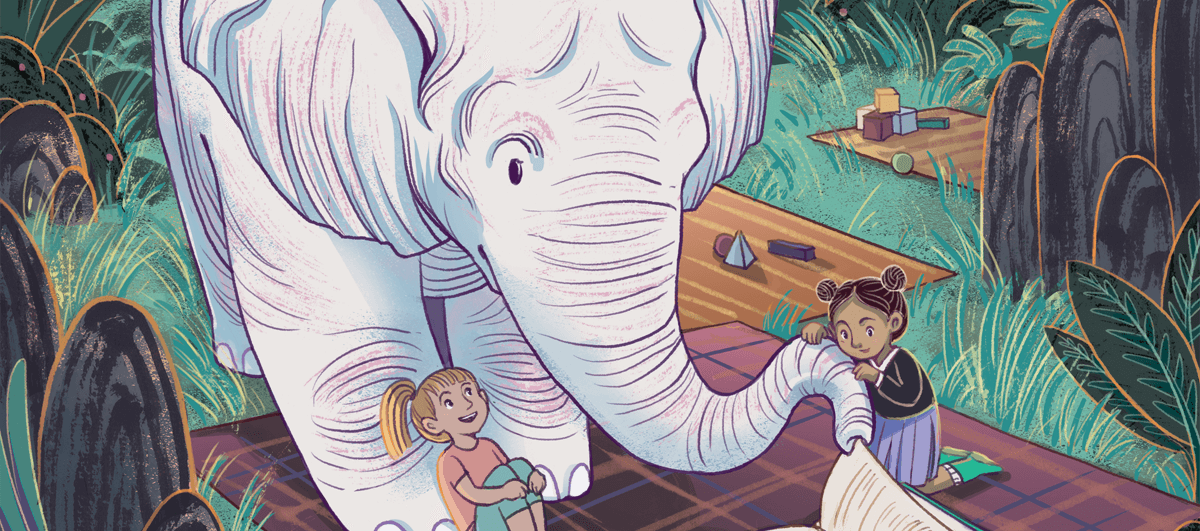 About the project
Every year, publisher Koninklijke Van Gorcum compiles a catalogue of educational books for schools and teachers, and I had the pleasure of illustrating some covers for it. Each time I was given lots of freedom to come up with a nice concept that combined the topics "children / young adults" with "books" and "learning"!
Page Turner (catalogue 2021)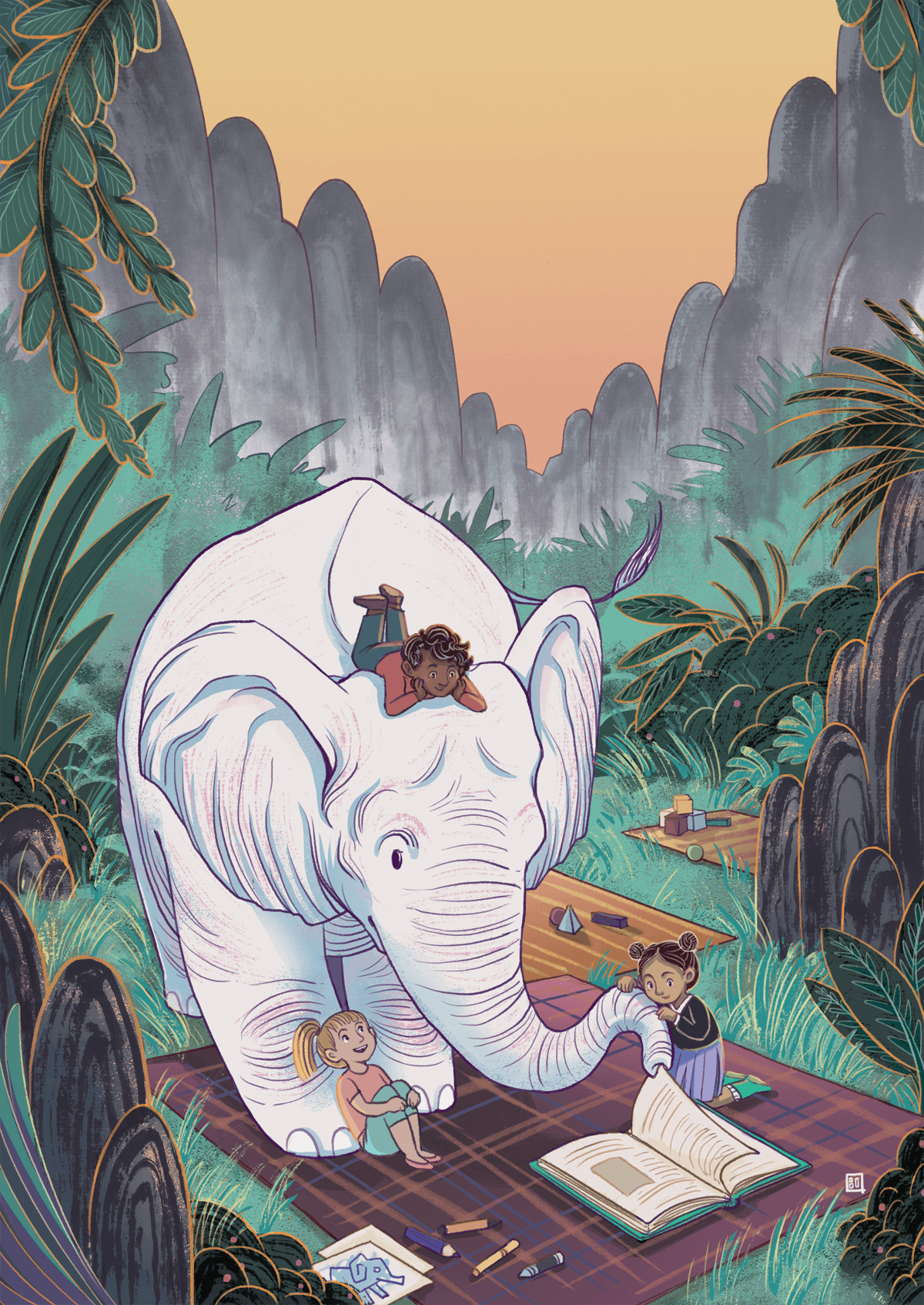 Final cover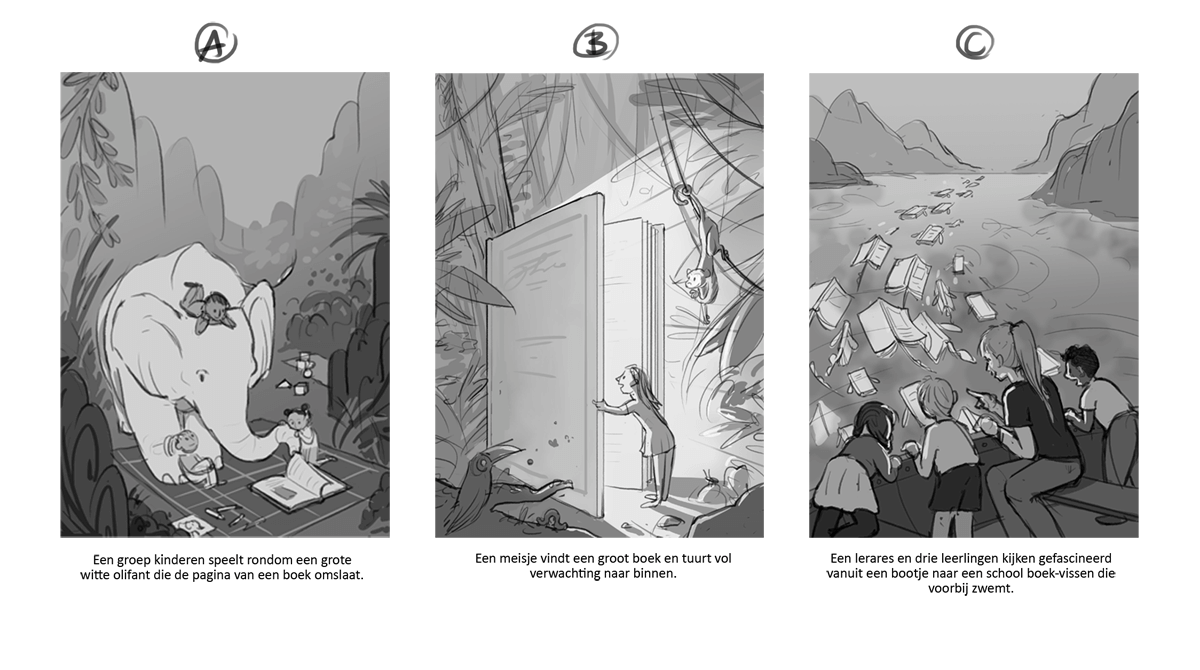 Concept options. Option B was later revisited and asked to be completed for the 2022 cover! Very efficient for both the client and me.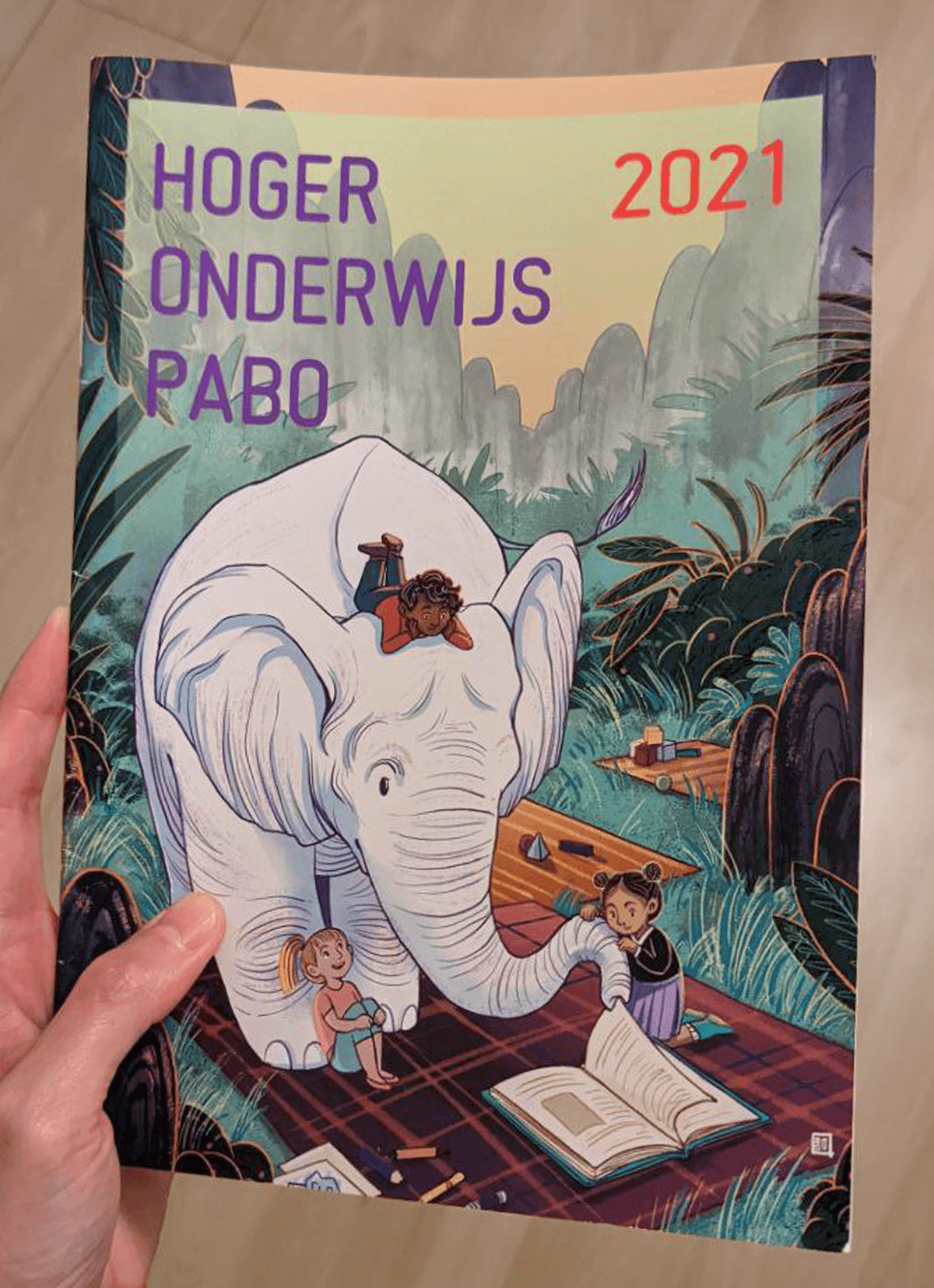 Printed catalogue
Jungle Discovery (catalogue 2022)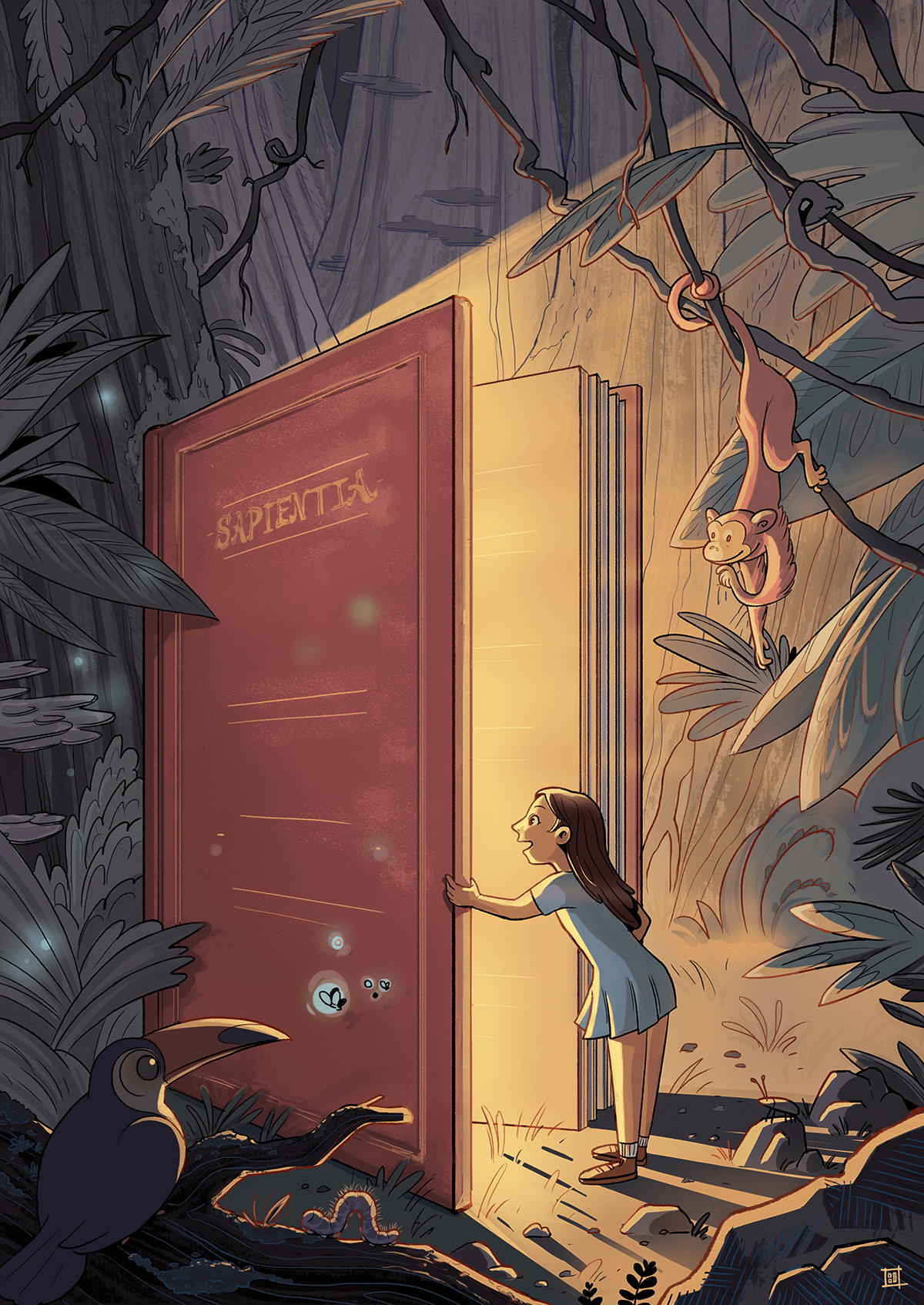 Final cover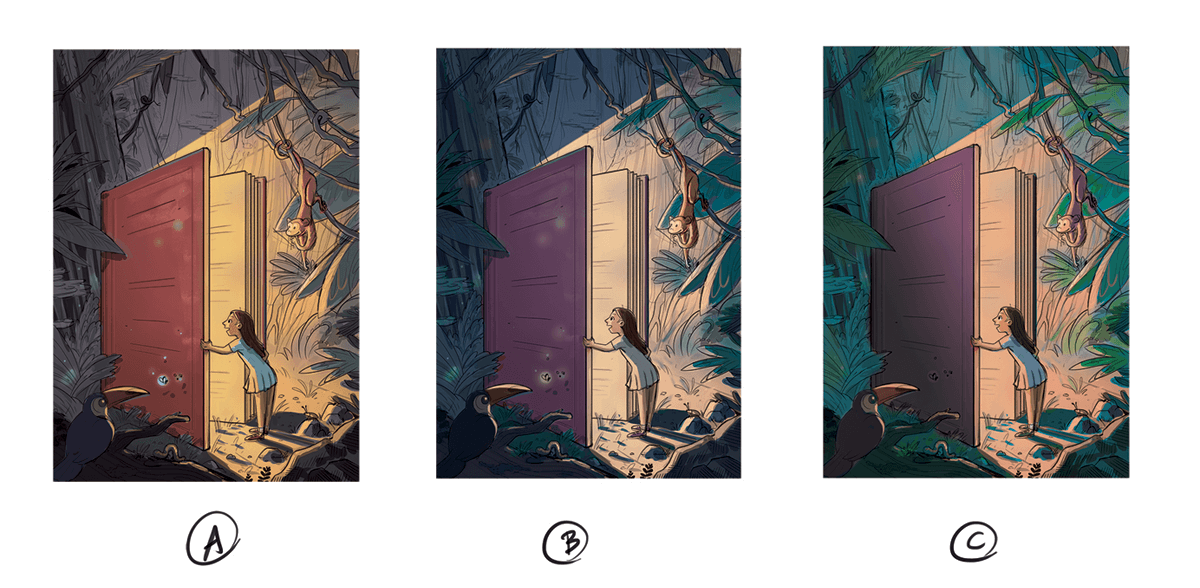 Color options. The client went with option A.
Thanks to Koninklijke Van Gorcum for the fun assignments and the relaxed and smooth collaboration each time. I am hoping to do more covers like this in the future.