Rasa - 12
Cover for Dutch hip hop album
About the project
I had the privilege of creating the album cover for the album "12" by Dutch hip hop group Rasa. It featured twelve songs which they wrote, recorded, and filmed the videos for in exactly twelve months.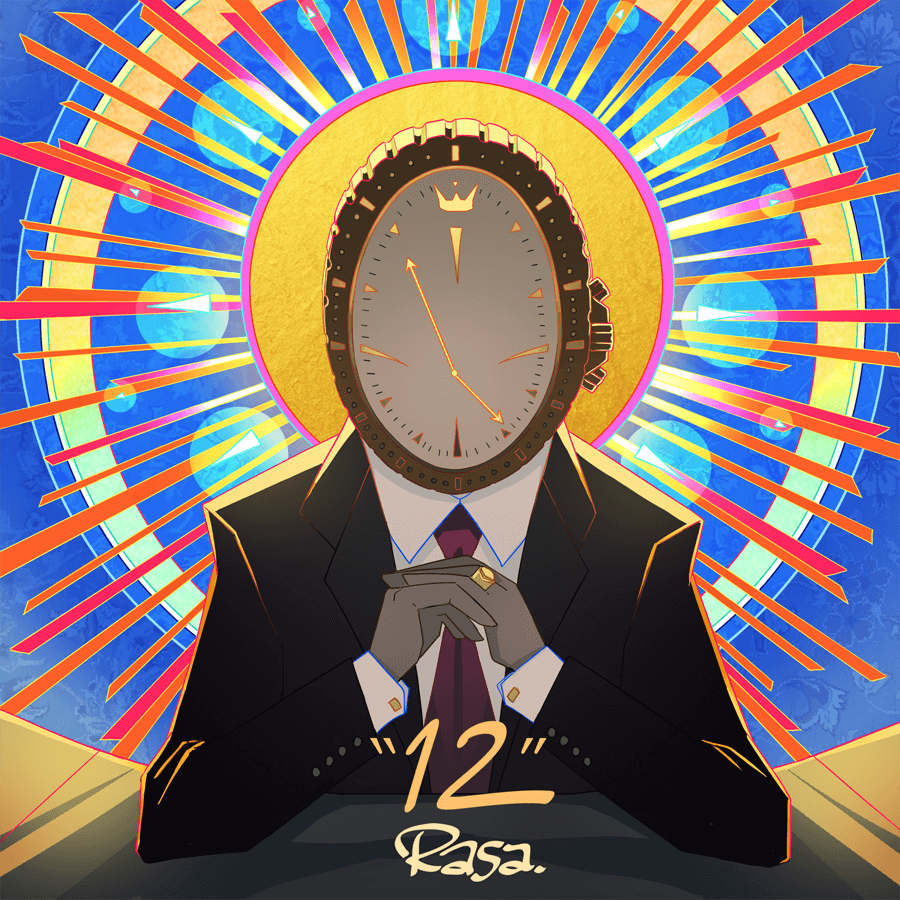 Concept
The cover presents time as a faceless corporate figure who may either be hiring or firing the viewer. It is a metaphor for the feeling that opportunities come and go and time is indifferent whether or not you seize them. Throughout the album, Rasa's love-hate relationship with their ambitions is a major theme.
Listen to the album on spotify: Rasa - 12.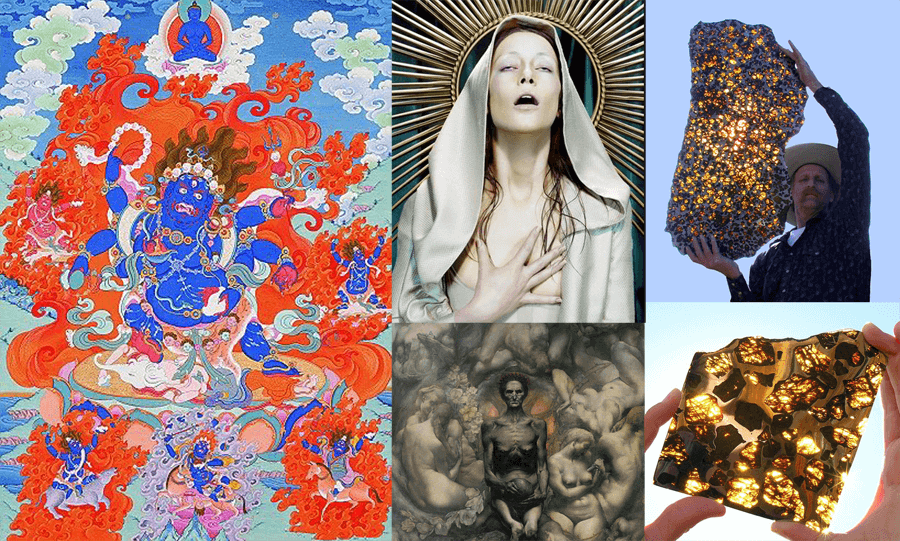 Moodboard for the cover, with catholic and hindu depictions of holiness that combine a sense of exaltation and damnation.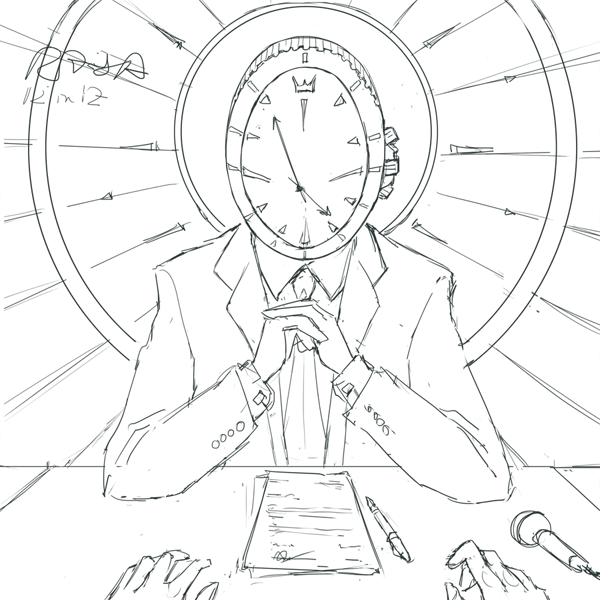 Sketch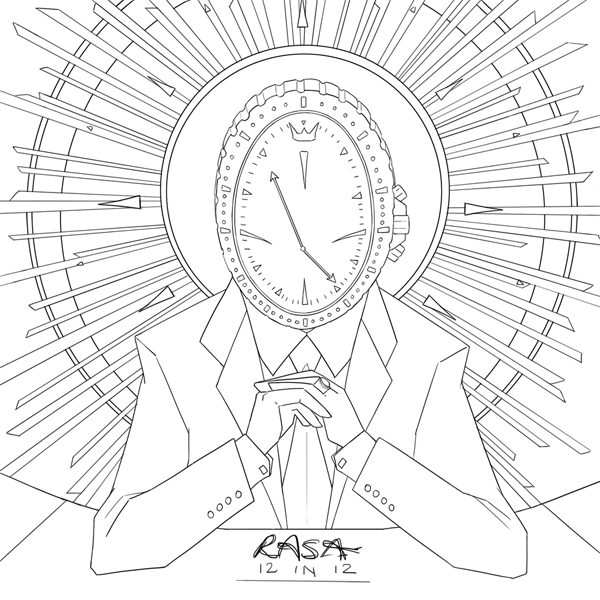 Cleaned up line-work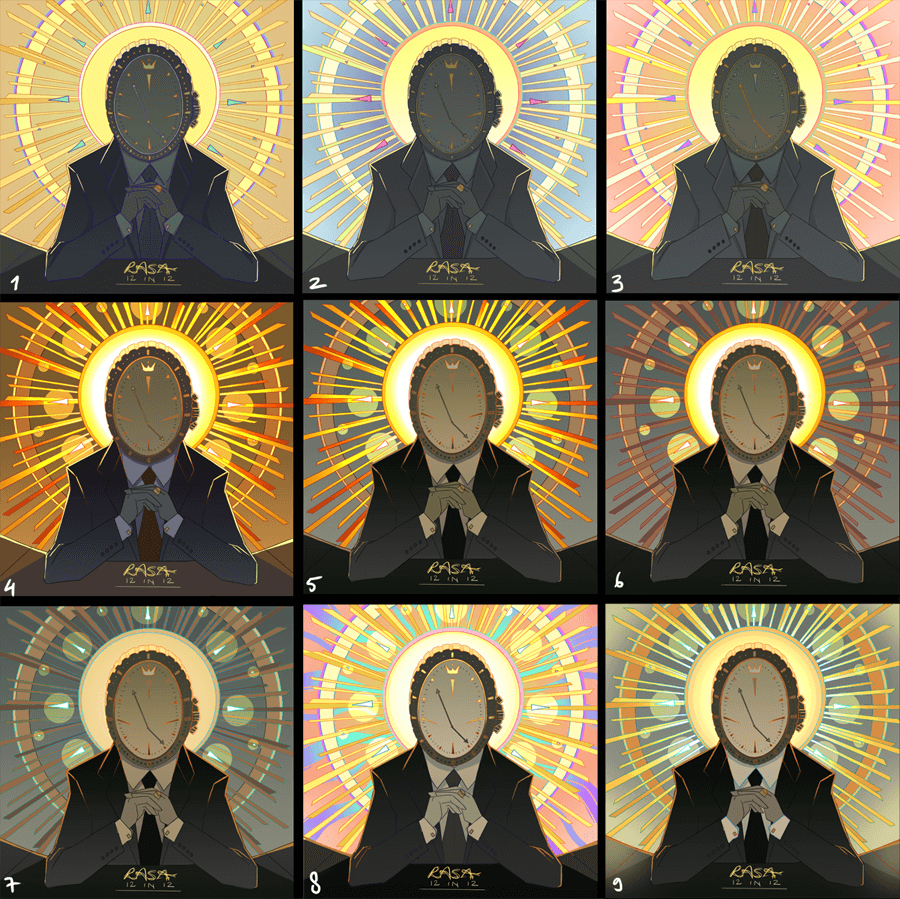 Color options