Conceptual art allows me to share certain thoughts and feelings that may be hard to articulate otherwise. This makes for highly personal images that are intentionally challenging to read, like a visual puzzle.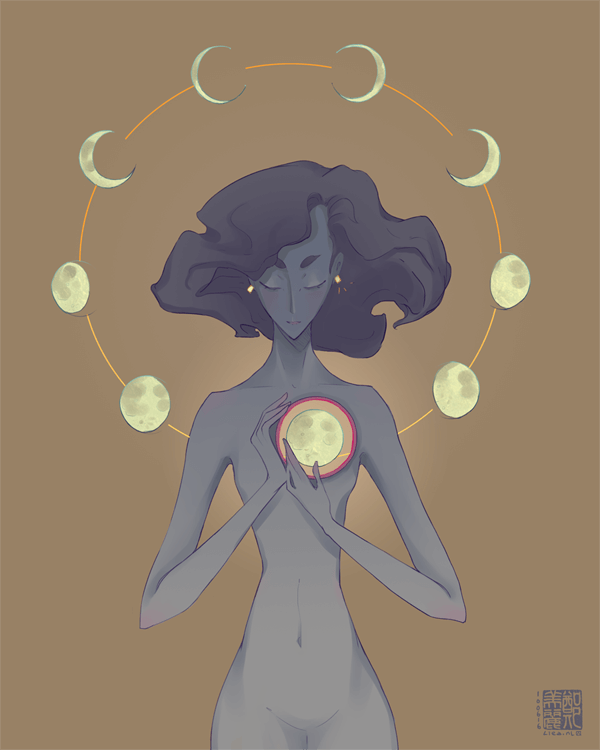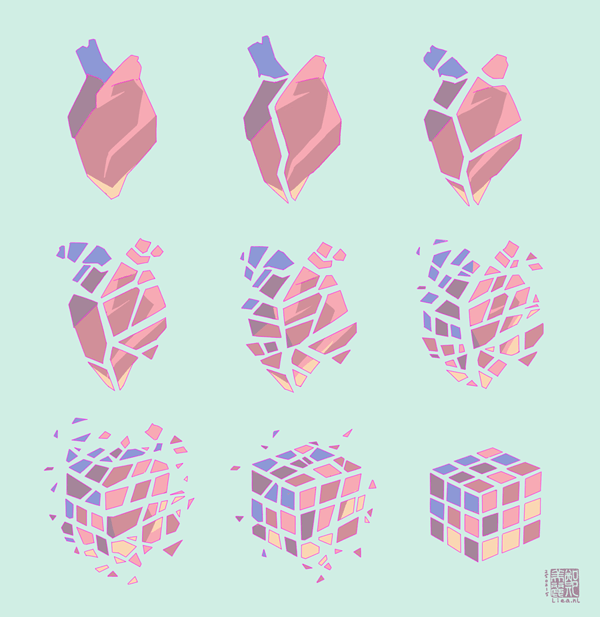 Procedural Heartbreak
Heartbreak as a procedurally generated puzzle that's different every time, but follows a similar logic. Even if you return it to its initial state, something will have changed.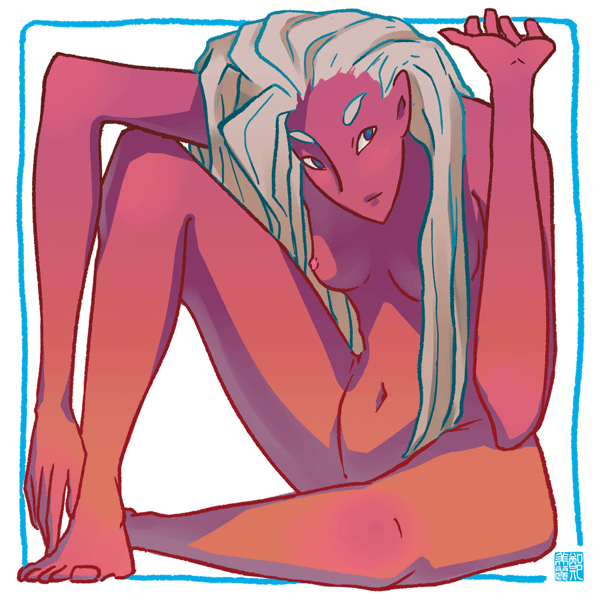 Boxed-in Woman
A profile image for "Women Who Draw", a large directory of female illustrators. The image had to portray a single woman on a white background, within certain dimensions. Although the thousands of illustrators interpreting this in their own way have created a fantastic diversity of images, I still found it ironic that all these drawn women still existed within the stated confines. In my entry, a woman is pushing out of her box.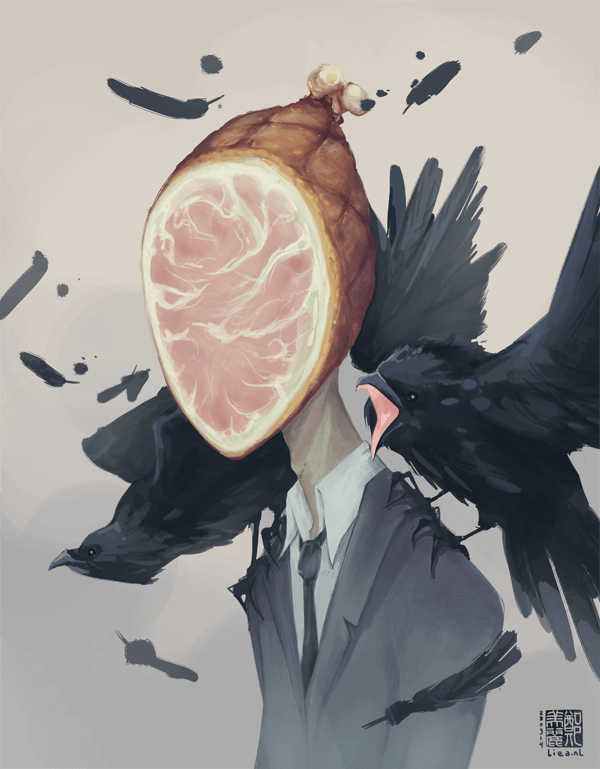 Go HAM or Go Home
Social commentary on empty corporate careers. Going 'HAM' stands for going 'Hard As a Motherfucker".

Wishful thinking
I always felt ambivalent about the end-of-year burning of the Japanese daruma dolls who helped their owners' wishes to come true.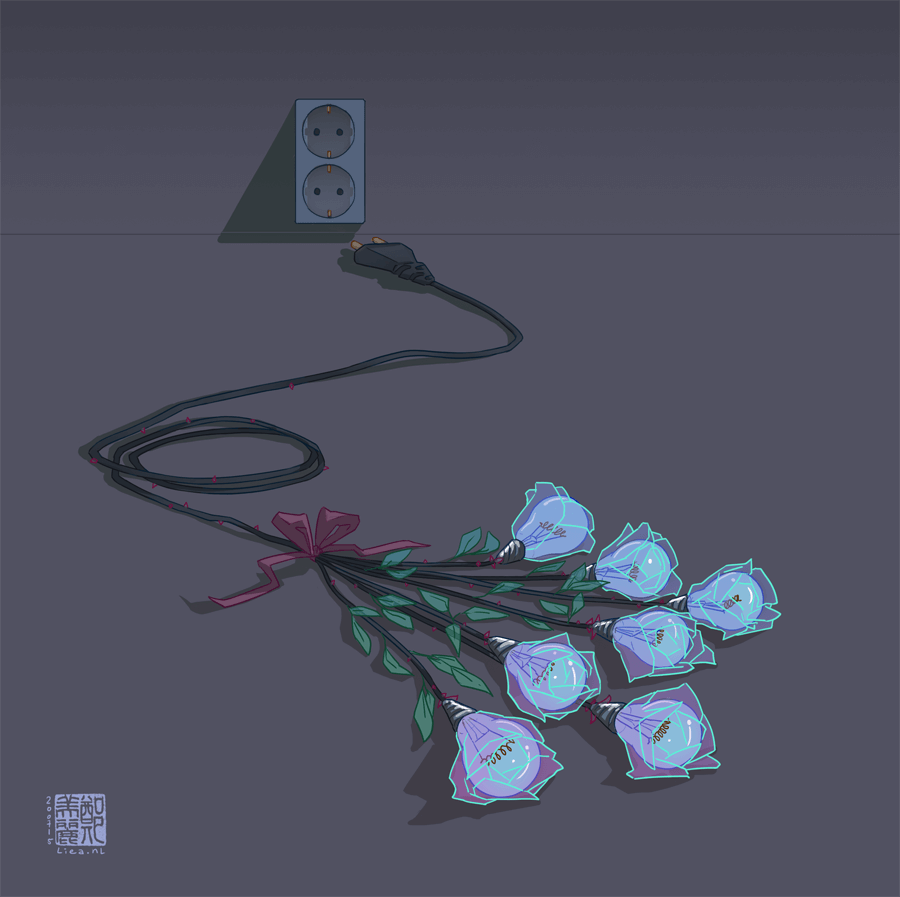 Borderline Roses
From Wikipedia: "People with [Borderline Personality Disorder] can be very sensitive to the way others treat them [...]. Their feelings about others often shift from positive to negative after a disappointment, a perceived threat of losing someone, or a perceived loss of esteem in the eyes of someone they value. This phenomenon, sometimes called splitting or black-and-white thinking, includes a shift from idealizing others (feeling admiration and love) to devaluing them (feeling anger or dislike). Combined with mood disturbances, idealization and devaluation can undermine relationships with family, friends, and co-workers.
While strongly desiring intimacy, people with BPD tend toward insecure, avoidant or ambivalent, or fearfully preoccupied attachment patterns in relationships."